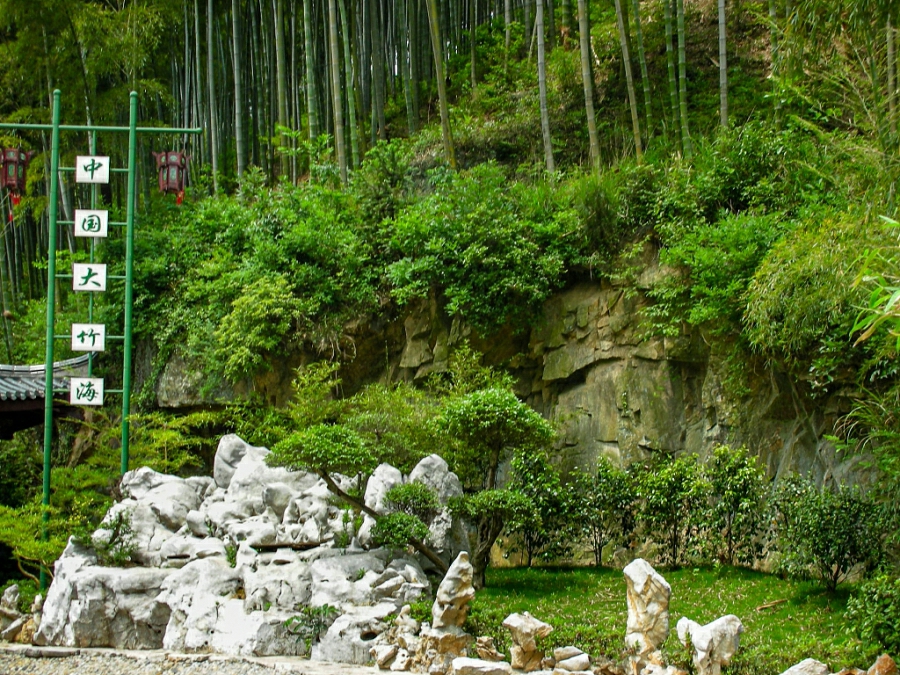 Great Bamboo Sea of China & Crouching Tiger, Hidden Dragon
The Great Bamboo Sea of China, commonly known as the Anji Bamboo Sea, is a national 4A-level tourism attraction dominated by Moso bamboo forests located in Anji county, Huzhou, East China's Zhejiang province. It has been recognized as the largest ecological leisure and tourism area featuring bamboo culture in southeastern China, as well as the most renowned demonstration base for Moso bamboo in Zhejiang province.
Moso bamboo grows all over the mountains in the scenic area, creating a magnificent landscape. The largest bamboo stalk, which has been exhibited at the National Agricultural Exhibition Center, has a diameter of 17 centimeters, with most stalks having a diameter of more than 10 cm.
In the film
Crouching Tiger, Hidden Dragon 《卧虎藏龙》(2000)
Director Ang Lee
Starring Chow Yun-fat, Zhang Ziyi, Chang Chen, Michelle Yeoh
The film tells the story of the swordsman Li Mubai (played by Chow Yun-fat), who, planning to withdraw from his circle of martial arts practitioners, entrusts his fabled 400-year-old sword "Green Destiny" to his confidante Yu Shu Lien (played by Michelle Yeoh) to take to the capital city as a gift to the collection of the imperial prince Sir Te (played by Sihung Lung). However, Li Mubai's departure elicits feelings of gratitude or resentment in the circle of swordsmen.
As a martial arts action film, there are many battle scenes. The most impressive battle scene of Jen Yu (played by Zhang Ziyi) and Li Mubai flying back and forth amid bamboo trees was filmed in the Great Bamboo Sea of China.