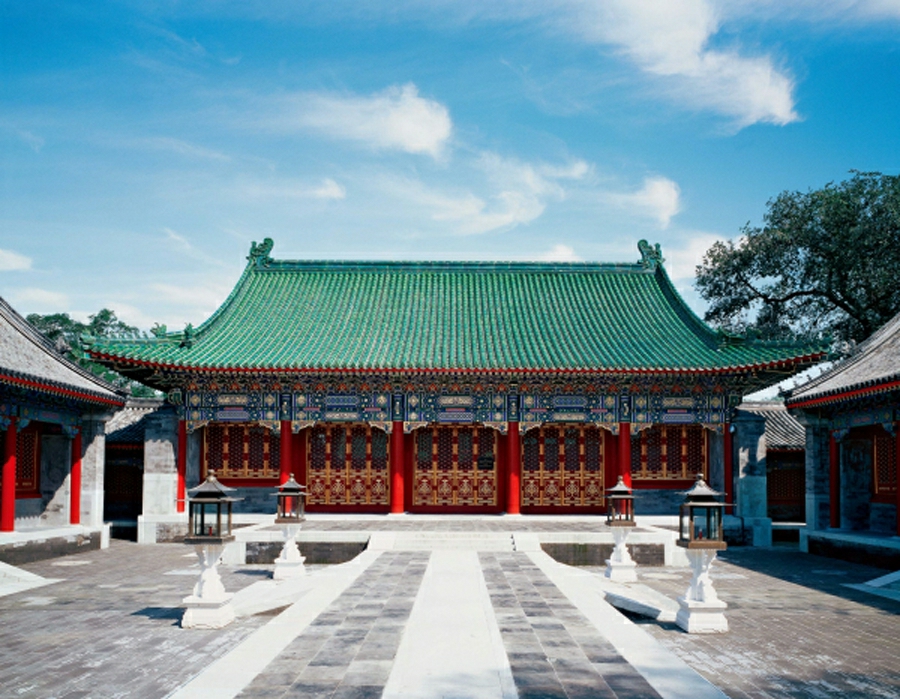 Prince Kung's Mansion & Farewell My Concubine
Located in Xicheng district in Beijing, Prince Kung's Mansion (preserved and repurposed into a museum known as the Prince Kung's Palace Museum) was the largest among the residences of princes during the Qing Dynasty (1644-1911). As a national-level foremost protected cultural heritage site, it witnessed the prosperity and fall of the Qing Dynasty. As a saying goes: "You can revisit the history of half of the Qing dynasty at the Prince Kung's Mansion".
Prince Kung's Mansion was the residence of several Qing dynasty aristocrats and imperial kinsmen, including the very first resident Heshen (1750-1799). He was the powerful yet controversial political leader during the Qianlong reign. Yongling, the younger brother of the Jiaqing Emperor (r. 1796-1820), and Yixin or Prince Gong (the mansion is named after him), and the younger brother of the Xianfeng Emperor (r. 1851-1861. The mansion has a large garden with ponds, rocks, and various plants. It had stunning sceneries all year round.
In the film
Farewell My Concubine《霸王别姬》(1993)
Director Chen Kaige
Starring Leslie Cheung, Gong Li, Zhang Fengyi
The Palme d'Or winning film is set in the turbulent period of the early 20th century in Beijing. It explores the lifelong friendship of two Peking Opera actors, Cheng Dieyi (played by Leslie Cheung) and Duan Xiaolou (played by Zhang Fengyi).
Dieyi and Xiaolou grow up together in a Peking Opera troupe from childhood. The good-looking Dieyi is trained to play the female role (the "dan" role) while Xiaolou plays the painted-face male role (the "jing" role). Under harsh trainings, they rise to fame during their adolescence, after Dieyi painstakingly yields to accept the female identity established for him by the opera. Once, the troupe is invited to perform for the retired yet wealthy eunuch Zhang at his luxury residence. Zhang is so captivated by Dieyi's performance in the Farewell My Concubine (Guifei zuijiu) that he asks to meet him alone after the play. Zhang disregards the troupe master's appeal to ask Xiaolou to accompany him. In a long and ascending corridor near the backstage of the theater, a servant of Zhang dresses Dieyi with a cloak and rudely carries him away. Xiaolou, still in his opera costume, fails to join them. The eunuch Zhang sexually assaults Dieyi in his chamber.