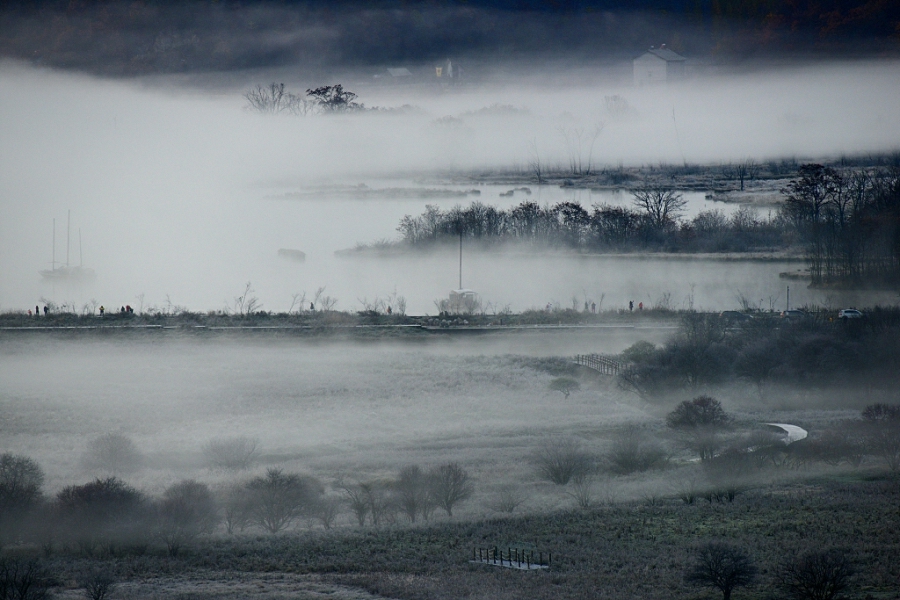 Dajiu Lake Wetland Park & The Assassin
Tucked in Shennongjia UNESCO Global Geopark, Central China's Hubei province, the Dajiu Lake Wetland Park boasts mesmerizing sceneries. It is a rare subalpine peat marsh wetland in the world's middle latitude, at an altitude of over 1,730 meters and with a total area of 20,000 hectares.
Known as "Hulun Buirof Hubei province", it is home to nine lakes on the plateau and lush meadows. In the wetland park, there are extensive alpine meadows, wetland ferns, and rare animals, such as storks, cranes, and sika deer, which are valuable for scientific research.
In the film
The Assassin《刺客聂隐娘》(2015)
Director Hou Hsiao-hsien
Starring Shu Qi, Zhou Yun, Chang Chen, Satoshi Tsumabuki
The film's finale was shot in Dajiu Lake Wetland Park. Nie Yinniang (played by Shu Qi) kept her promise to return to the village to meet the mirror polisher (played by Satoshi Tsumabuki) and the elderly man who harvests herbs (played by Shih Chun). She embarks on her way to escort the mirror polisher for the kingdom of Silla. They go over the vast plains of the Dajiu Lake Wetland Park, surrounded by the breathtaking backdrop of an azure sky, withered grass, and mist drifting above waters.