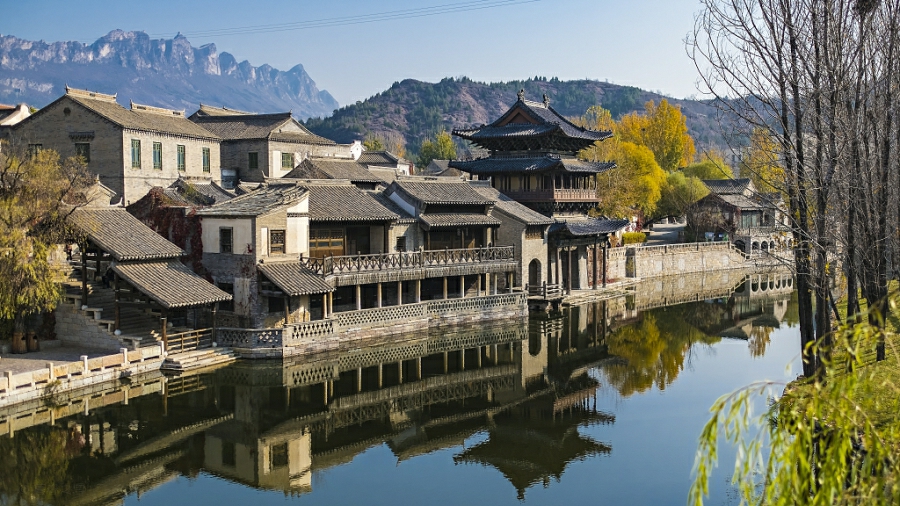 Wtown & Hidden Man
Adjacent to the Yuanyang Lake Reservoir and lying at the foot of the Simatai Great Wall, Wtown in Beijing's Miyun district highlights North China's history and culture and is an international tourist destination for sightseeing, holidays, business meetings, and creative cultural events. The town is home to elegant and magnificent quadrangle buildings, and features an architectural style of the Republic of China period (1912-1949). It occupies 430,000 square meters.
With excellent weather conditions and clean and fresh air, Wtown showcases stunning evening scenery under starry skies, and attracts an increasing number of tourists, shutterbugs, and foodies.
In the film
Hidden Man《邪不压正》(2018)
Director Jiang Wen
Starring Eddie Peng, Liao Fan, Jiang Wen, Zhou Yun, Xu Qing
During the Warlord years (1912-1927) in Beijing, Li Tianran (played by Eddie Peng) witnesses his senior Zhu Qianlong (played by Liao Fan), in collusion with Japanese spy Nemoto Ichiro (played by Kenya Sawada), kill his master and his family. Li is the only survivor of the slaughter, and is sent abroad to study medicine. He becomes a spy after being saved by an American doctor named Wallace Hendler (played by Andy Friend).
When he returns to China in 1937, he is determined to get revenge on the family traitor and the Japanese people, but at the same time finds himself caught up in a high-stakes game of intrigue, love, and treachery. As the conflict between China and Japan escalates and the strain mounts, Li Tianran completes his mission and exacts his revenge.
The scenes of Li Tianran and his foster father Wallace Hendler riding horses to the Simatai Great Wall and Li riding a bicycle on green-tiled rooftops were shot in Wtown.