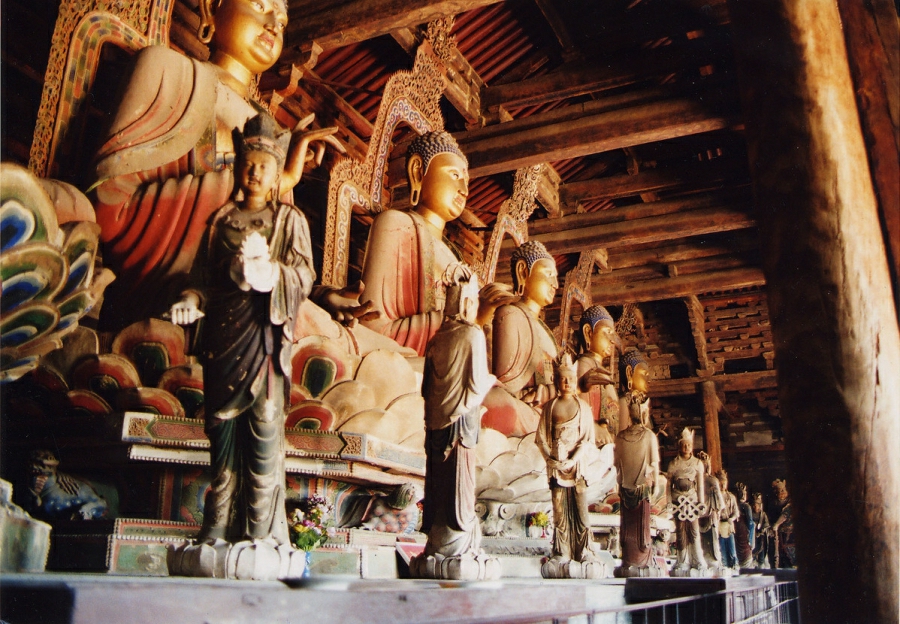 Fengguo Temple & The Grandmaster
Located in Yixian county, Jinzhou, Northeast China's Liaoning province, the Fengguo Temple is a Buddhist temple established in 1020, and covering a total area of 60,000 square meters. It is one of only three Liao Dynasty (916-1125) temples still in existence in China.
The Main Hall of the Fengguo Temple is the Buddha hall believed to be one of the largest in the world in ancient times. It is home to the world's oldest and largest clay sculptures of painted Buddha statues. It marked the greatest achievement of Buddhist architecture during the Liao Dynasty, representing the pinnacle of Chinese architecture between the 11th and 12th century.
The Fengguo Temple was designated as a national foremost protected cultural heritage site in 1961 and a 4A-level tourist attraction in 2009.
In the Film
The Grandmaster《一代宗师》(2013)
Director Wong Kar Wai
Starring Zhang Ziyi, Tony Chiu-Wai Leung, Zhang Jin
In the Chinese action film, Gong Er (played by Zhang Ziyi) vows to get revenge on those who killed his father, a renowned kung fu master in northern China in the early 20th century. In search of spiritual guidance, she visits the Fengguo Temple to seek advice from the Buddha. She finally succeeded in defeating the family enemy, but at the huge cost of her health and marriage.