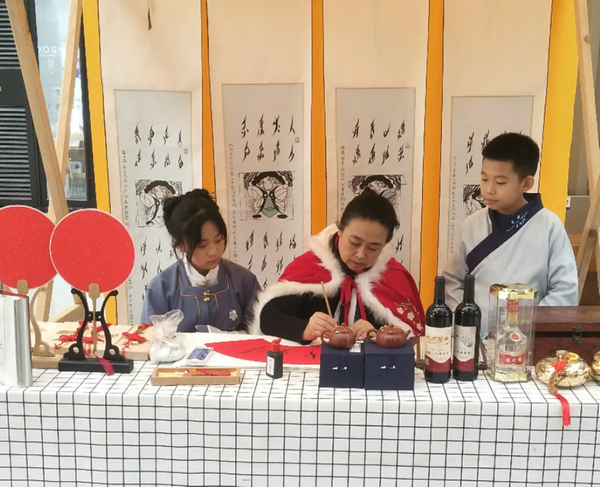 Art career
After graduating from high school, Zhou joined a factory as an administrative officer, but her profound love and pursuit of art meant she soon quit.
She applied for a diploma in art from Tianjin Academy of Fine Art at the age of 35.
After graduation, she began teaching fine arts in both downtown Tianjin and her suburban hometown of Hangu.
Also, during the early 2000s, she found that the secret Nv Shu was becoming more publicly known, but meanwhile, the ethnic group of women who knew the language were gradually passing away.
She was concerned about the risks of the language vanishing and began to try to popularize the women's script.
In recent years, Zhou set up a Nv Shu Academy in Hangu.