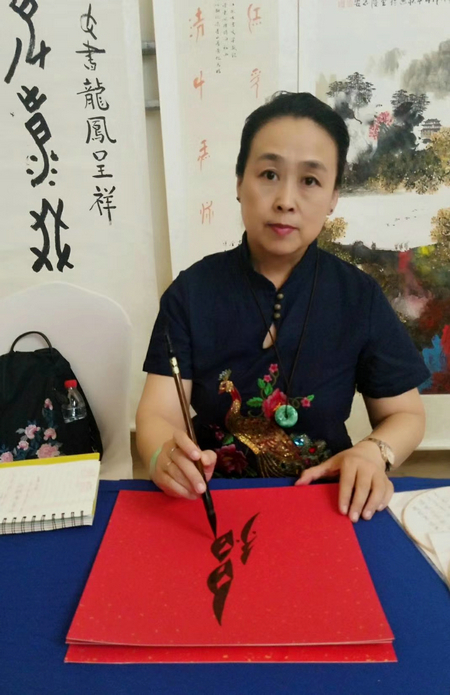 She also joined efforts with some counterparts in different areas of China in some global promotion events, including the Nv Shu Global Exhibition in 2019.
Zhou says she learned Nv Shu from her grandfather's sister. The first character she learned to write was in Nv Shu, rather than simplified Chinese.
In fact, Nv Shu was based on a local folk dialect in Jiangyong.
However, she admitted that she didn't know the mystery of the language in her childhood.
Her family ancestors were the owners of salt beaches in the coastal areas of Tianjin and had a tradition of worshiping Bixia Yuanjun, considered a mountain god in North China.
"During their way to worship the god, they developed connections with the Nv Shu inheritors," she says she was told.