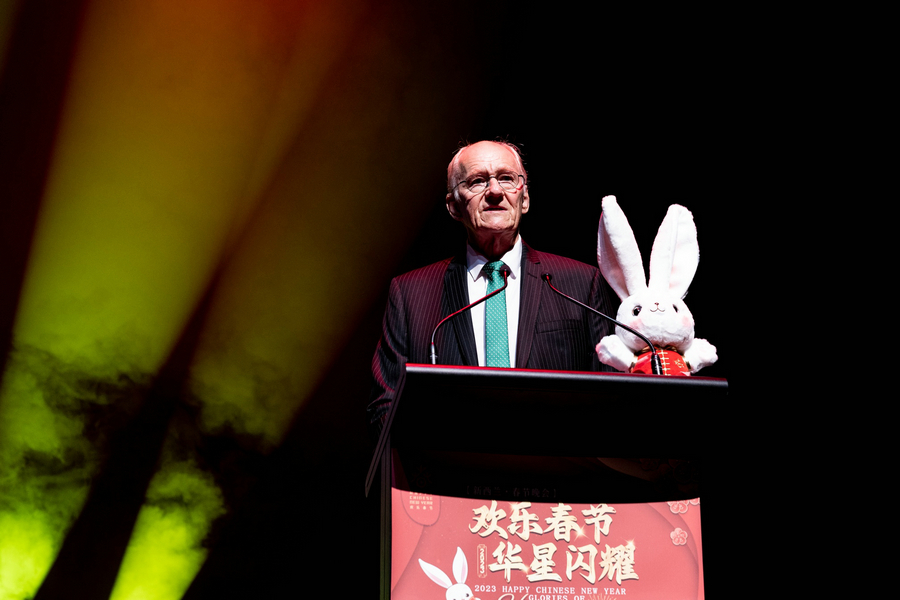 Mike Dawson, chairman of the Auckland Branch of the New Zealand China Friendship Society, hoped that the two countries will continue to promote friendship, understanding and goodwill between the two peoples.
Toni van Tonder, chairperson of the Devonport-Takapuna Local Board, was delighted to see a wonderful blend of the Chinese community in the local community and wished everyone enjoy the Chinese New Year celebration.
As Auckland was experiencing severe weather recently, van Tonder was touched to see the Chinese community working together with the local residents in helping each other out.
"What we have seen is a wonderful blending of New Zealanders and Chinese volunteers coming together, helping each other and making this place safer, healthier and happier for everyone", said van Tonder.
Chinese Traditional Lunar New Year Culture Exhibition was also held at the theatre hall.