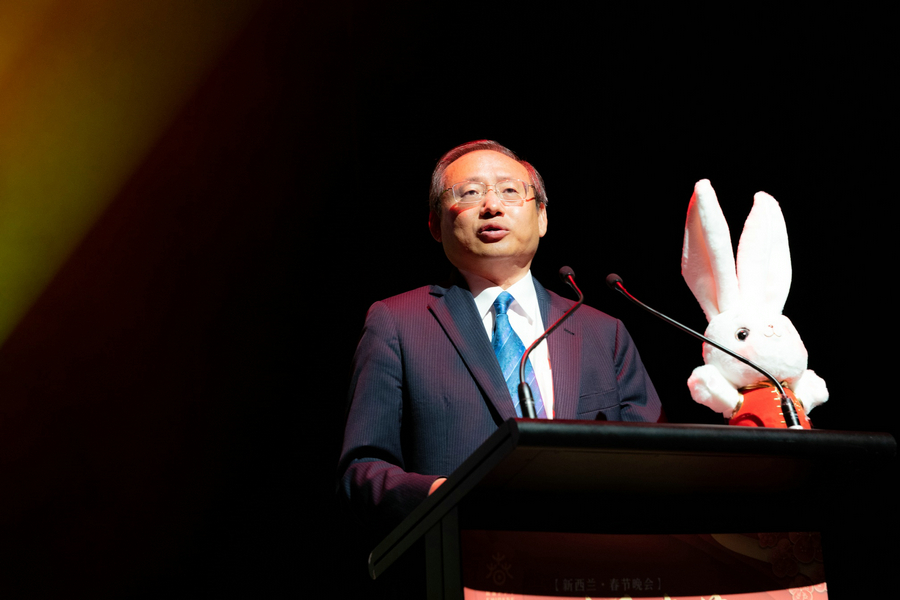 Chen Shijie, Chinese consul-general in Auckland, said in his opening speech that Sunday's gala night was part of the cultural exchange between China and New Zealand.
Last year was the year of the Tiger. The two countries also celebrated the 50th anniversary of the establishment of diplomatic relations last year.
With the spirit of tigers, both New Zealand and China have overcome difficulties and weathered the storms of the pandemic and economic hardship last year, said Chen.
While in the new year of the Rabbit, with the optimization and adjustment of epidemic prevention policies in China, personnel exchanges between China and New Zealand are gradually returning to normal. People from all walks of life in the two countries are looking forward to more face-to-face exchanges, said the consul-general.