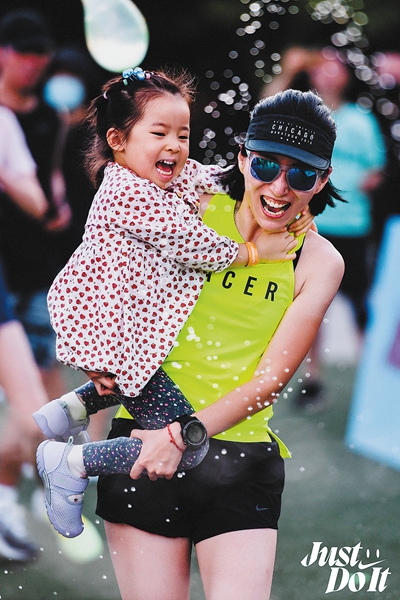 Road running events became a flourishing new trend in mass fitness.
"We found that we had increasingly colorful and diverse events to choose from," recalls Yu.
She and other members from her running club regularly traveled to different cities to participate in various running events including single-gender marathons, vertical-running marathons (which take place on stairs), cross-country running and relay races.
The lure of exploring a new destination on foot has also taken her to running events in some foreign countries, including the United States, Japan and Singapore.
She's especially fascinated with the sweaty experience of running on rugged roads, across grassy land and up rough mountain tracks in long-distance cross-country races.
"These events usually start before dawn," she says.
"Sometimes on my arrival at a hilltop, the sun emerges. Gulping in the fresh air in nature and watching the spectacle of sunrise, I feel super excited!"
As she got physically stronger, she also decided to test her luck at the Beijing International Triathlon and achieved stellar performance.
On Sept 11, 2016, she stepped onto the highest podium in the year's triathlon for leading the sprint distance race among all female contestants aged between 30 and 34.