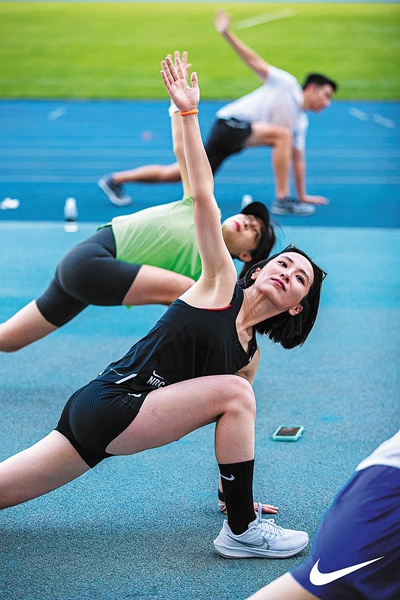 Her competitiveness started to attract the attention of commercial sponsors.
"For a time, I wanted to be a professional triathlon athlete and an online influencer who could promote triathlon culture among women in China," Yu recalls.
However, after giving birth to her daughter, Yu found with frustration that her once strong physique had declined and that she was less able to endure intensive training.
Her prospects of going pro vanished. But it wasn't the end for her.
Shortly afterward, the young mother found herself researching suitable insurance for her baby. She equipped herself with related knowledge and analyzed the pros and cons of services offered by different insurance companies in a neat Excel table to help her identify the best choice.
She was also able to explain insurance terms to friends around her in an approachable, legible way.
A friend suggested her try her hand as an insurance saleswoman.
"I'm pretty good at giving insurance consulting, and selling insurance doesn't require me to be stuck in the office all day long. Why not?" she recalls thinking.
As she jumped into the business, she found that the social connections she had created through her participation in sports smoothed the way for her to build her new career.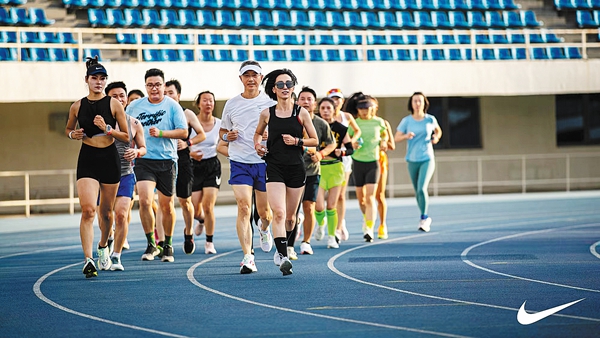 "Many frequent racers would come to me to take out accident insurance," she says.
Currently, she's still active in attending running events but no longer has ambitions to compete. Instead, she enjoys warm moments like holding the hand of her toddler as she slowly crosses the finish line.
"Running is a way for me to keep fit, stay happy and broaden my horizons," she says.
She has also started to participate in triathlons in roles other than that of an athlete, applying to be a volunteer in organizing events and planning to be a qualified judge in the future.
"I'm trying to be helpful, and hoping that I can contribute to the promotion of the triathlon culture I love."