Lunatic-- Li Ao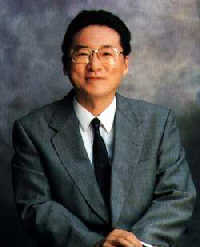 Li Ao is perhaps one of the most rebellious idealists in the world. All together he has wrote over 100 books, of which 96 are banned. The outspoken talent likes to portray himself with American idealist Eugene Victor Debs's sentences: While there is a lower class I am in it; while there is a criminal element I am of it; while there is a soul in prison I am not free.
Li Ao was born in the city ofHarbinin North China'sHeilongjiang Provincein 1935 before moving with his family toTaiwanProvince in 1949.
In high school, Li was a star student. However, the prodigy suspended his schooling in his senio year -- he was disgusted with the "suffocating" education. Years later, he enrolled inTaiwanUniversity and studied Law and History. After graduation, he served as a reserve officer for one and a half years. Then he went back to the university to study in the History Research Institute. But he soon decided to drop out before ending up as a scholar, and the "lunatic," as he became known, began writing articles revealing the dark side of the school and was not happy about studying there any more.
Starting in the 1960s, Li Ao served as editor-in-chief of the magazine Wenxing, which promoted democracy and personal freedom. He was credited for his contribution to the democratic movement at that time in Taiwan, but his audacity infuriated the authorities. His tirades eventually landed him in prison for over 8 years.
At the age of 44, Li again flung himself in the battle against the authorities with even more bitter diatribes. As a result, he was put in jail again; despite this, the fighter was still unwilling to compromise. He wrote books and articles in his jail cell, exposing the ill treatment by the prison officers and the unfairjudicial system. He wrote at an amazing rate-for ten consecutive years he wrote one book per month on average without interruption.
This is Li Ao, the most rebellious idealists in China.