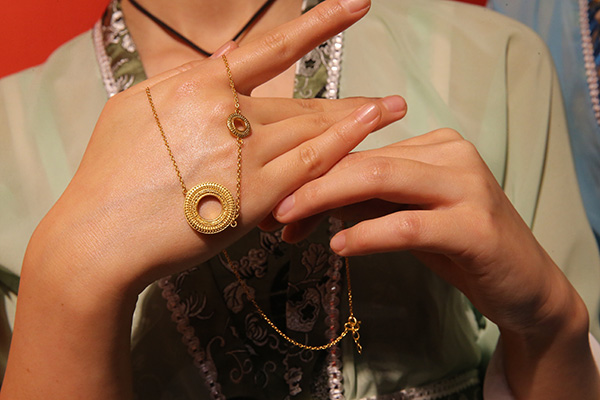 [Photo by Jiang Dong/China Daily]
Caibai Department Store is collaborating with The Cultural Service Center of the Palace Museum to release a collection of jade and gold jewelry.
The jade ornaments are inspired by a ruyi, an S-shaped ornament and symbol of good luck in ancient China created to celebrate the 60th birthday of Emperor Qianlong (1711-1799) of the Qing Dynasty (1644-1911). The ruyi is now in the collection at the Palace Museum.
According to Wang Chunli, general manager of Caibai, it took more than a year to design and create the collection, which was inspired by 10 pieces selected from 1.8 million relics kept in the Palace Museum.