Editor's Note: Last week, fans from around the world reveled as news surfaced that The Shawshank Redemption would return to theaters as part of its 25th anniversary celebration. The announcement even made the most-discussed topics on Sina Weibo, China's Twitter equivalent. The movie, long dominating top ratings on both mainstream English and Chinese review sites such as IMDb and Douban, proves that a film can achieve critical and public success.
It has been hailed by movie buffs as the greatest film to miss out on a best picture Oscar. Starring Tim Robbins and Morgan Freeman, this much-loved movie was nominated for seven Academy Awards but lost out on the best picture Oscar to Forrest Gump.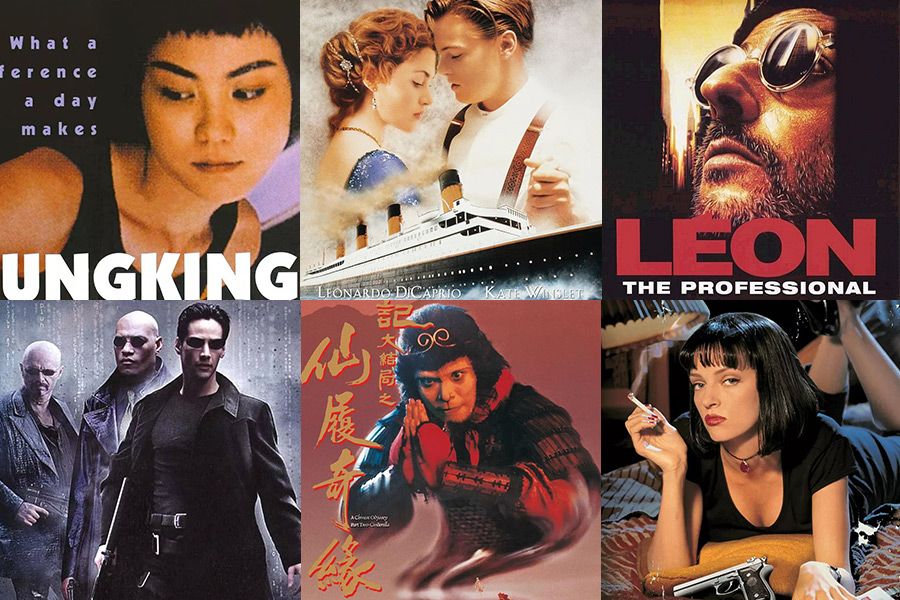 Some of the masterpieces produced in the 1990s. [Photo/Mtime]
If we look at the chronology of world cinema, the 1990s certainly were a golden age when great films came to the fore all over the globe. Even today, this flourishing decade contributed a considerable proportion of the world's most praised works – Pulp Fiction, Fight Club, The Matrix and many more.
Coincidentally, Chinese moviedom also witnessed a wave of masterpieces during this decade. In 1991, Zhang Yimou created Raise the Red Lantern, followed by Farewell My Concubine by Chen Kaige and In the Heat of the Sun by Jiang Wen. Hong Kong-based directors such as Wong Kar-wai constructed fascinating stories in Chungking Express and Ashes of Time.
Of course a listing of 10 films only covers a tiny fraction of the kaleidoscopic realm of motion pictures. But hopefully these titles will rekindle nostalgia and inspiration for you to further explore more exceptional films from the 1990s. Which one most deeply affected you?