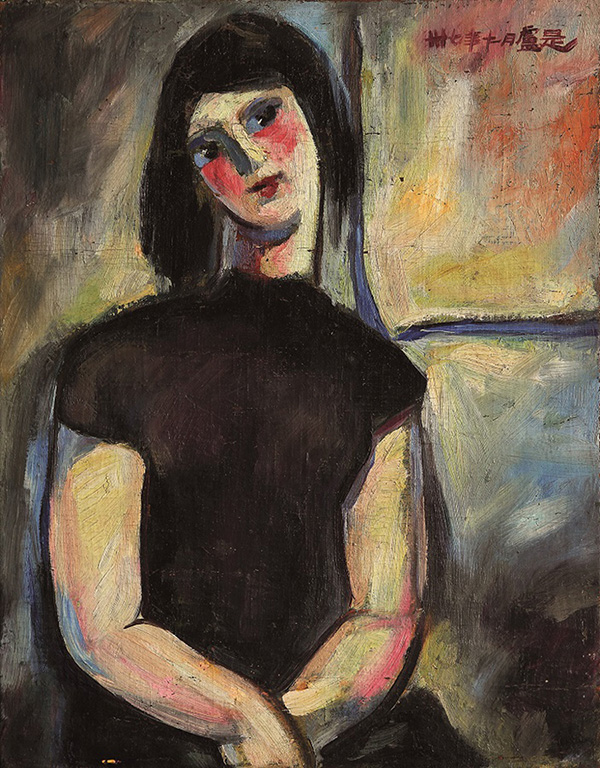 Woman in Black by Lu Shi. [Photo provided to China Daily]
The modernization of Chinese fine art throughout the 20th century witnessed a great number of artists who were gifted, hardworking and maintained a low profile. Some of them became household names while others remained under the radar.
Late painter and educator Lu Shi is one such figure whose versatility was for long unrecognized by the public.
Infinite Art and Endless Sentiment, an exhibition now on at the National Art Museum of China in Beijing, introduces Lu's excellence in oil painting, classic Chinese ink art, print, calligraphy and the traditional Chinese-style seal cutting.
The exhibition through Aug 25 marks the centennial anniversary of Lu's birth and centers around his endeavor to bridge Chinese and Western art.