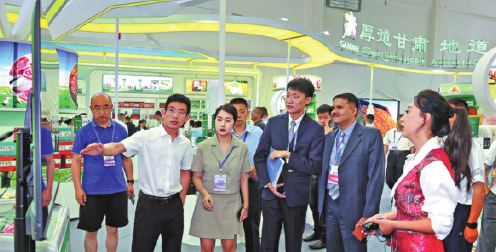 Characteristic local industries key to thriving villages that are livable and beautiful
The 2023 Beautiful Countryside International Forum was held in Kangxian county of Longnan city in Northwest China's Gansu province on Wednesday and Thursday. It served as a key platform to share experiences, boost exchanges and cooperation and inject new impetus into the transformation of rural industries.
Hosted by the Gansu provincial government and the Ministry of Agriculture and Rural Affairs, the two-day event gathered diplomats from 16 embassies of countries and regions involved in the Belt and Road Initiative, representatives from nine international organizations, visitors from Central Asian countries and international students to share views on the construction of beautiful villages with experts in the fields of rural planning, cultural tourism and industrial development in China.
With the theme "Promoting the Integrated Development of Agriculture, Culture and Tourism in Rural Areas and Building Livable and Business-friendly Beautiful Villages", the forum strived to promote the integrated development of agriculture, culture and tourism, and build beautiful villages with clean environment, prosperous businesses and thriving communities.