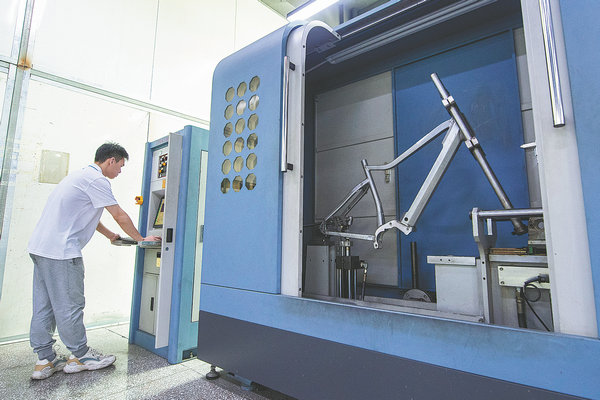 People are increasingly rediscovering the joys of cycling as more cities include the bicycle as a mode of transportation in their urban planning.
Cycling has become a trend from being a niche sports and a daily commuting option.
These days, cycling is a top buzzword on social media.
Riders share their favorite routes, health tips or arrange meet-ups with others on lifestyle and fashion opinion-sharing platform Xiaohongshu and microblogging site Sina Weibo. On Xiaohongshu, there are more than 2.5 million posts with the cycling tag, and on Weibo, the hashtag has been viewed more than 700 million times.
The country's bicycle business was worth 210 billion yuan ($30.4 billion) last year, with a 3 percent year-on-year increase, according to the China Bicycle Association.
"As the largest bike manufacturer and exporter in the world, the bike industry in China will meet the market demand and maintain steady growth this year," Guo Wenyu, chairman of the association, says.
The COVID-19 pandemic made people turn to two-wheelers to get around in early 2020. The industry in China produced more than 76 million bikes in 2021 from 65 million in 2019, according to the National Bureau of Statistics.