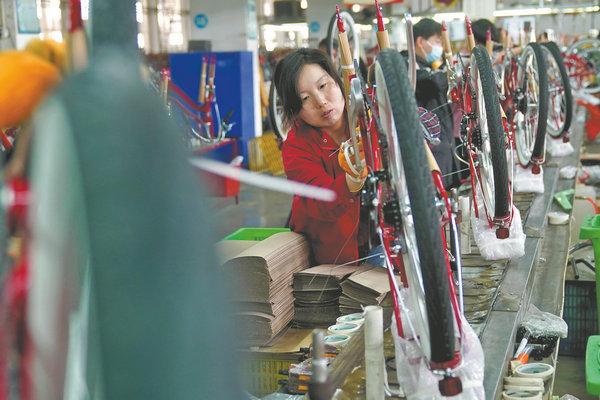 The bike boom is also thanks to government efforts as cities in China are embracing bicycles in their urban planning.
In 2018, Beijing authorities started building the city's first cycle-only lane.
Located in the north of the capital, a 6.5-kilometer route connects the densely populated Huilongguan community with the Shangdi area, home to a cluster of technology companies.
Since its opening on May 31, 2019, the lane has seen daily traffic flow ranging from 4,000 to 8,000 rides so far, according to statistics from the Beijing Municipal Commission of Transport.
With the city's road network improving for cyclists and pedestrians, about 31.7 percent residents opted to walk and 17.3 percent residents cycled in central areas of the capital last year, a 10-year high.
Such lanes are also being built or renovated in other cities like Shanghai, Chengdu, Sichuan province, and Qingdao, Shandong province.