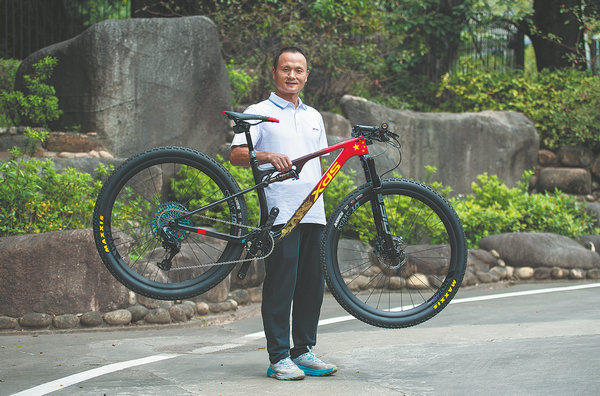 Among cyclists in China, people aged 31 to 40 are in the majority, and they took about 34.3 percent of the riders' number last year, according to an annual survey by bike forum Biketo.com. Cycling among those aged 18 to 30 had decreased over the past five years.
Last year, Giant Group, one the world's biggest manufacturers of bicycles based in Taiwan, saw its revenue reach $2.99 billion, up 12.5 percent from 2021, according to its financial report.
The company says it has enjoyed significant growth on the mainland and in Europe.
Demand for bikes has soared since 2020 because of the pandemic, with more people caring about their health and longing for exercise outdoors, the company says.
Foreign brands, such as the US bike maker Specialized and British folding bike brand Brompton, are also eyeing the Chinese market for potential growth.
Due to the increase in orders, especially during the pandemic, some consumers have to wait for months to receive their bikes after ordering online or at stores.