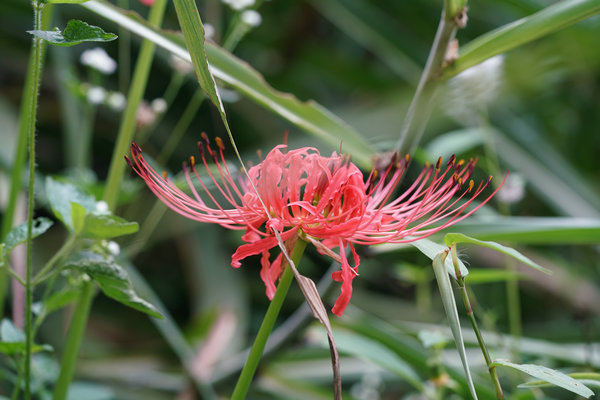 One could be intrigued by her interesting topics — plants that can be used to wash hair; flowers that can be rendered transparent by rain; or poisonous plants that are commonly seen in public spaces.
Chen stunned her audience last year when she demonstrated how to use red chili pepper to make lipstick.
In the video that has garnered over 4 million views on Douyin, Chen is seen chopping off a few small red peppers and grinding them into paste, before sifting it through to acquire a cup of red juice.
She then heats up the cup to remove water and condense the juice, before putting in an oil agent to extract the pigment elements.
In the process, Chen shares her real-time experience, such as the pungent smell emanating from the heated juice.
She also makes a point of explaining key steps of her operations.
"Some chili peppers have high levels of capsorubin (pigment element) which has been utilized by lipstick companies," she explains.
"The oil can carry away the capsorubin from the rest of the constituents, and help us get it," she says.