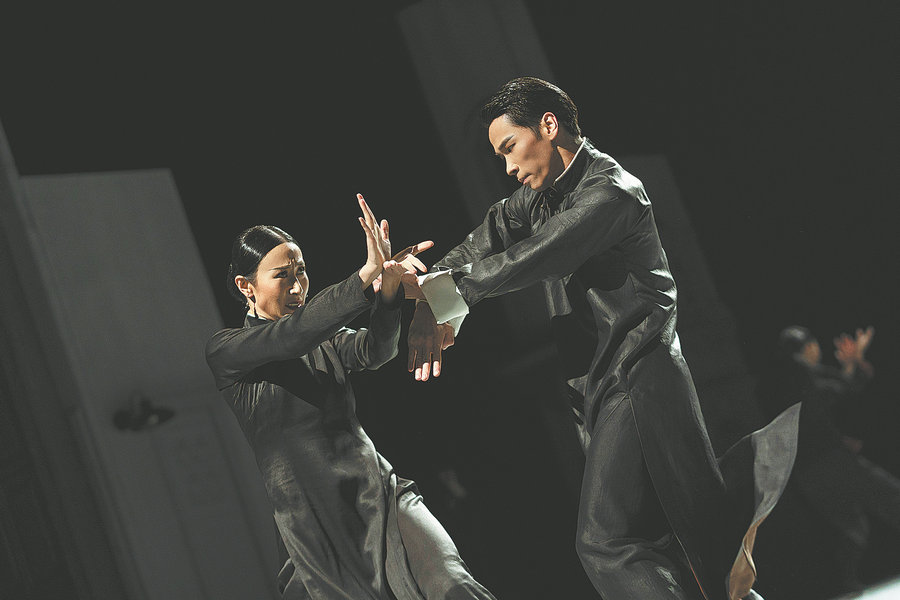 The preparation for the show started in 2021, and was the first time that the two artists had worked on a kung fu-dominated production, though they have done stage productions featuring kung fu elements.
"We traveled to Guangdong province over and over again to seek inspiration and learn more about kung fu. We grew up watching kung fu movies, especially those made during the 1980s and 1990s. Our imagination about kung fu masters and heroes became real by watching those movies. That's why we present the dance drama in the context of a movie set and tell the story through a play-within-a-play structure," says Han.
"As we grew up, we still remember and have those feelings of admiration toward kung fu masters and heroes. When we created this dance drama, we brought that feeling to it," adds Han.