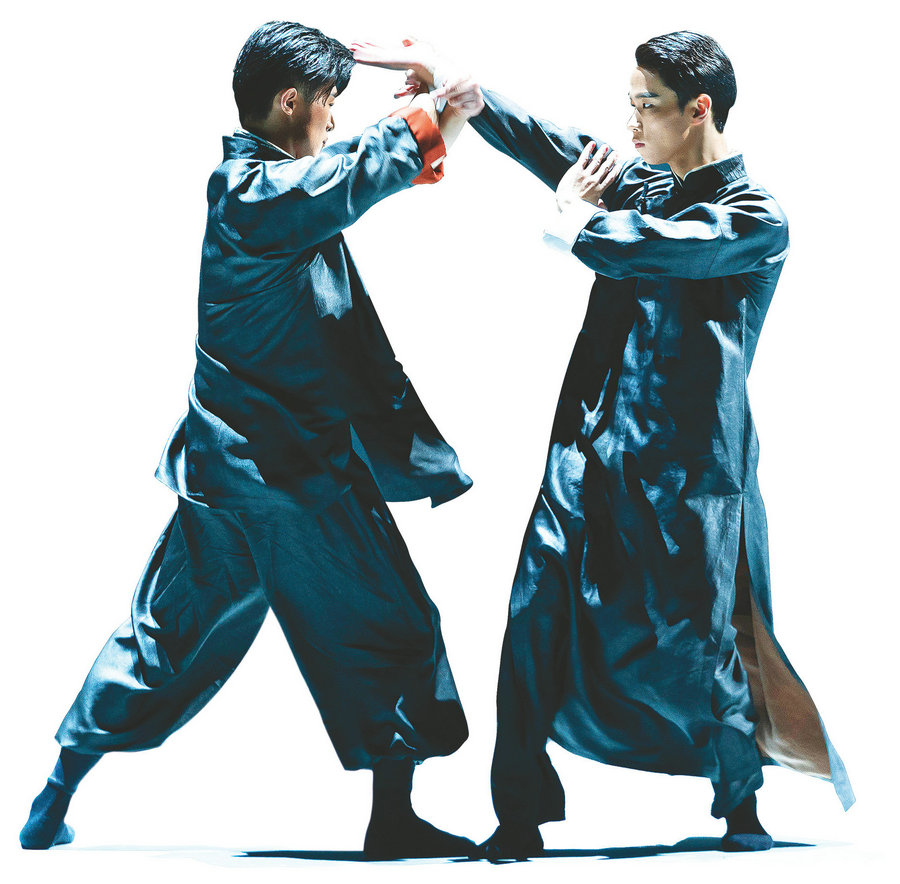 "It's a great challenge for the dancers since the dance drama is physically consuming," Zhou says.
"They not only need to move with grace, but also with speed and strength, as well as pouring a ton of emotion into the characters."
Zhou adds that she was impressed by the reviews of the audience who watched the excerpt of the dance drama. Some of the viewers even analyzed each fight move showcased in the excerpt.
"We are happy to have a conversation with the audience, either dance lovers or kung fu professionals, through this dance drama, which will popularize kung fu and enable people to have a deeper understanding of this great part of traditional Chinese culture," says Zhou.