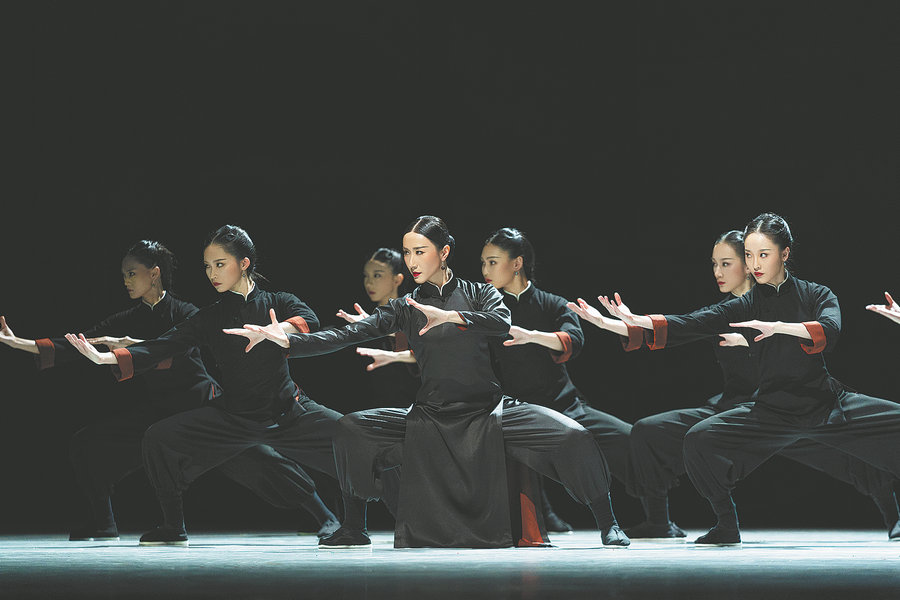 One of the most famous kung fu masters is Ip Man (1893-1972), who was known for teaching wing chun. Kung fu star Bruce Lee was one of his students.
Born in Foshan, Guangdong province, Ip studied wing chun and went on to become one of the most respected martial arts masters of his time. He died in Hong Kong.
Films about his life were massive hits, especially the Ip Man film series directed by Hong Kong filmmaker Wilson Yip and featuring kung fu star Donnie Yen in the leading role.
In the dance drama, Ip is the protagonist who moves to Hong Kong from Foshan and fights for the reputation of wing chun.
"We went to places like Foshan to visit memorial halls and former residential buildings of those kung fu masters, such as Ip. We also talked to different kung fu teachers to learn about the history, tradition and changes to kung fu," recalls Han, adding that there is some original footage of Ip before his death, in which he demonstrated wing chun and wanted to preserve the original practices for future generations.