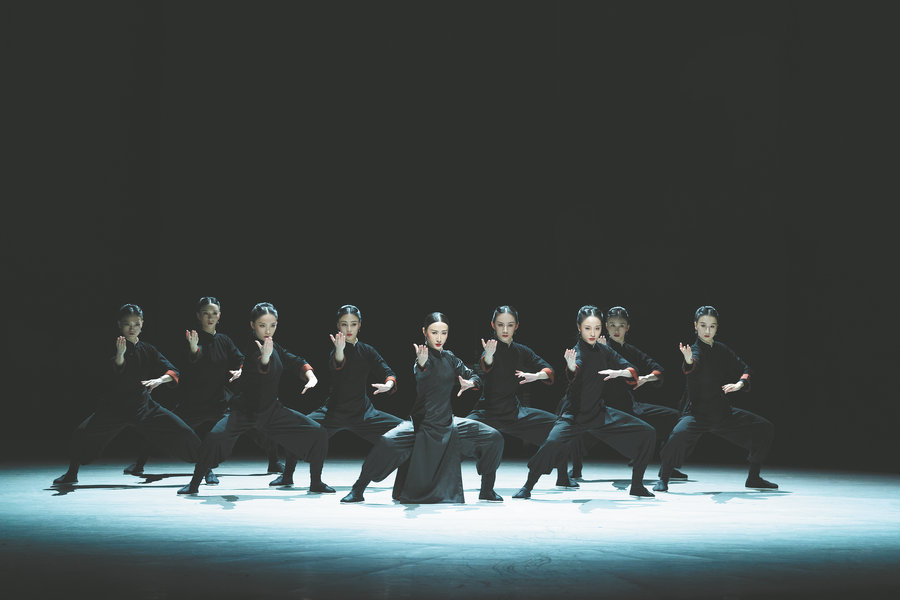 One of the most successful and best-selling Chinese dance dramas in 2022 was Poetic Dance: The Journey of a Legendary Landscape Painting, which was inspired by the classic artwork A Panorama of Rivers and Mountains, an 11-meter-long scroll painting by Wang Ximeng from the Song Dynasty (960-1279).
The dance drama has toured the country with more than 200 shows and has won acclaim from audiences, especially young people.
The show's choreography and directing duo Zhou Liya and Han Zhen are ready to bring out a new dance drama, titled Wing Chun, named after a southern Chinese form of kung fu that originated during the Qing Dynasty (1644-1911).
Wing Chun premiered in Shenzhen, Guangdong province, in December and will tour nationwide in 2023, with 80 shows in more than 30 cities.
Performed and produced by the Shenzhen Opera & Dance Theatre, the dance drama follows the story of Chinese kung fu masters set against the backdrop of a film shoot taking place during the 1990s and combines five types of Chinese kung fu, such as wing chun, taijiquan, also known as tai chi, and baguazhang, or eight fixed palms.