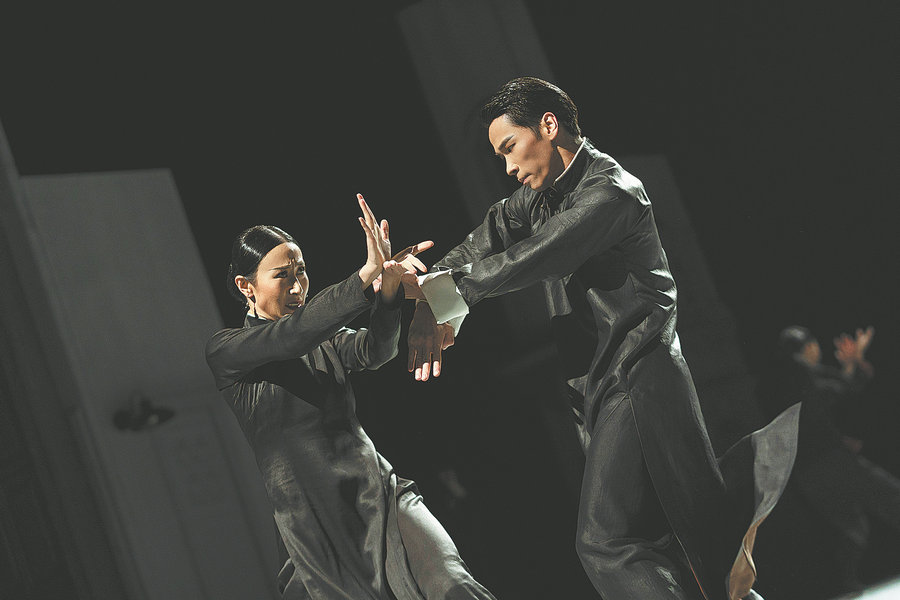 On Dec 31, a 13-minute excerpt from Wing Chun, which showcased masters of different kung fu types competing with one another, was featured during the New Year's Eve gala broadcast by Chinese streaming platform Bilibili, a leading multicultural community for the young generation. It received warm feedback from fans.
The livestreamed gala achieved a peak popularity index of 330 million. The excerpt from the dance drama was viewed more than 2 million times.
"I cannot wait to watch the dance drama in theaters. I am impressed by the unique display of Chinese kung fu," commented one viewer.
"It's my favorite performance of the gala. I wonder how the dancers were able to fight like real kung fu masters. What it presented was beyond a dance drama," said another.
The two choreographers Han and Zhou were also highly praised by viewers who said that the audience is able to enjoy the beauty of traditional Chinese culture again, just like they accomplished with Poetic Dance: The Journey of a Legendary Landscape Painting.
"There is no one formula for a great dance drama. We never want to repeat ourselves, and what we did with Wing Chun was a great challenge," says Zhou.