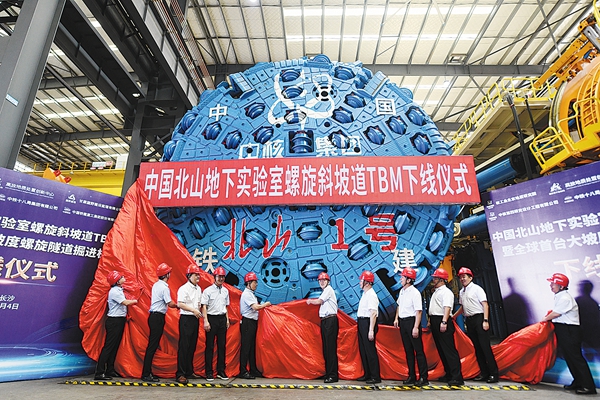 At present, important digital industry projects such as the Zhongnan Digital Industrial Park and Tianxinshugu are in full swing to promote Changsha's computing power.
Changsha is moving toward building a technological innovation highland with core competitiveness, and major innovations such as industrial and scientific research are constantly emerging.
At present, Changsha is home to more than 5,200 high-tech enterprises and 70 specialized and sophisticated enterprises.
Since 2021, Changsha has begun the construction of major scientific and technological innovation platforms such as Yuelushan, Xiangjiang and Furong laboratories, bringing together advantageous scientific research units and leading enterprises inside and outside the province, and concentrating on tackling key technologies and cutting-edge technological innovations.
On Aug 31, the opening ceremony of the 2022 Internet Yuelu Summit was held in Changsha. Government officials and experts exchanged views on key issues such as intelligent manufacturing, innovation, digital empowerment, openness and integration.