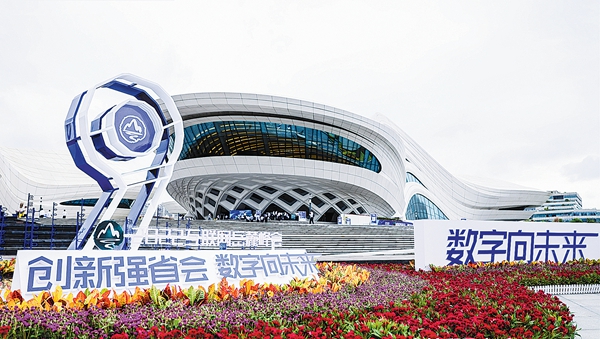 The Nanchang-Changsha 1,000-kV UHV alternating current project has been completed and put into production, enhancing the power supply support capability.
The continuous enrichment of computing power resources has also provided surging power for the development of Changsha's digital economy.
The digital economy, with computing power as the core, has developed rapidly in Changsha. New-generation information technology applications such as artificial intelligence, mobile internet, 5G, and smart applications have achieved rapid progress.
In 2021, the scale of the digital economy reached some 400 billion yuan ($57.96 billion), fueling the implementation of the city's "strong provincial capital" plan.
Supercomputing also offers vital support for the digital economy. Changsha has advantages in supercomputing. China's first supercomputer Galaxy-1 and one of the world's first supercomputers Tianhe-1 were both born in Changsha.