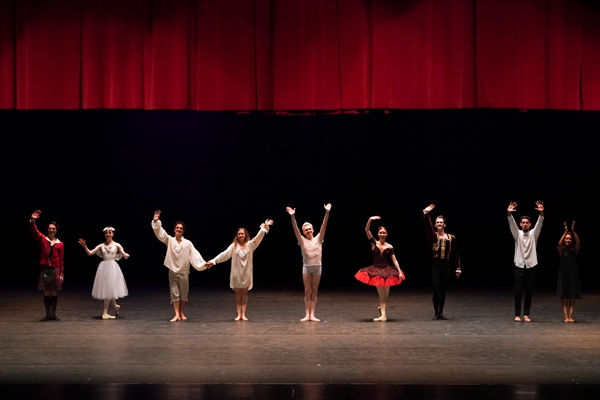 Beijing Dance Academy welcomes the latest member of its teaching faculty, the legendary ballet dancer, choreographer and modern icon of the genre, Vladimir Malakhov, Chen Nan reports.
When ballet students of Beijing Dance Academy returned to the campus for their new semester in September, they welcomed the arrival of a new teacher: Vladimir Malakhov.
The legendary ballet dancer and choreographer is regarded as the "dancer of the century" by critics. As the former principal dancer of the Moscow Classical Ballet and the Wiener Staatsoper (Vienna State Opera), and former artistic director of the Staatsballett Berlin (Berlin State Ballet), Malakhov is known as one of the iconic figures in the contemporary dance scene.
On Sept 2, Malakhov was greeted by leaders of Beijing Dance Academy and watched the training of students from both the university and the middle school affiliated to the academy.