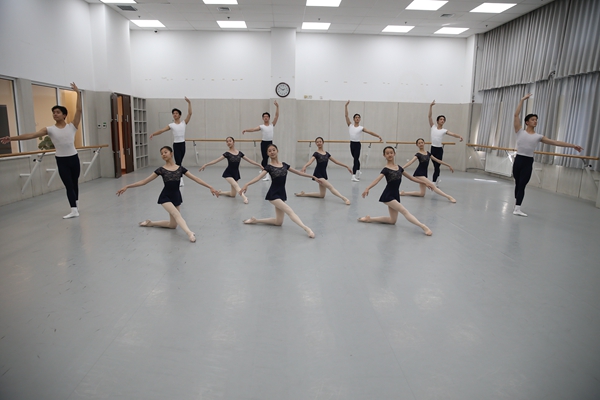 He later joined the Wiener Staatsoper in 1992 as a principal dancer and, in 1994, he joined the National Ballet of Canada. In 1995, he made his debut with the American Ballet Theatre in New York.
His performances cover a wide range of styles from classical ballet to the works of today's contemporary choreographers.
As a choreographer himself, Malakhov made his debut in 1999, when he presented his version of La Bayadere at the Wiener Staatsoper. In 2001, his production of The Masked Ball set to the music of Giuseppe Verdi premiered in Vienna.
From 2004 to 2014, he directed the Staatsballett Berlin, during which time he oversaw ballet productions that included Cinderella, The Sleeping Beauty and La Peri.
Malakhov says that lots of his colleagues were Chinese dancers who always told him that he should visit China.
"However, I was busy with my international career. But now I have time to share my experience with these wonderful students in China," he says. "I would like to share with them what I learned in the past and I will help bring them up to an international level."
According to Ba Tu, Party secretary of Beijing Dance Academy, the recognition of Malakhov's talent and unique international experience was the reason why he was invited to teach at the school. Malakhov will help students and teachers of the school to create original art, combining the skills of classical ballet.