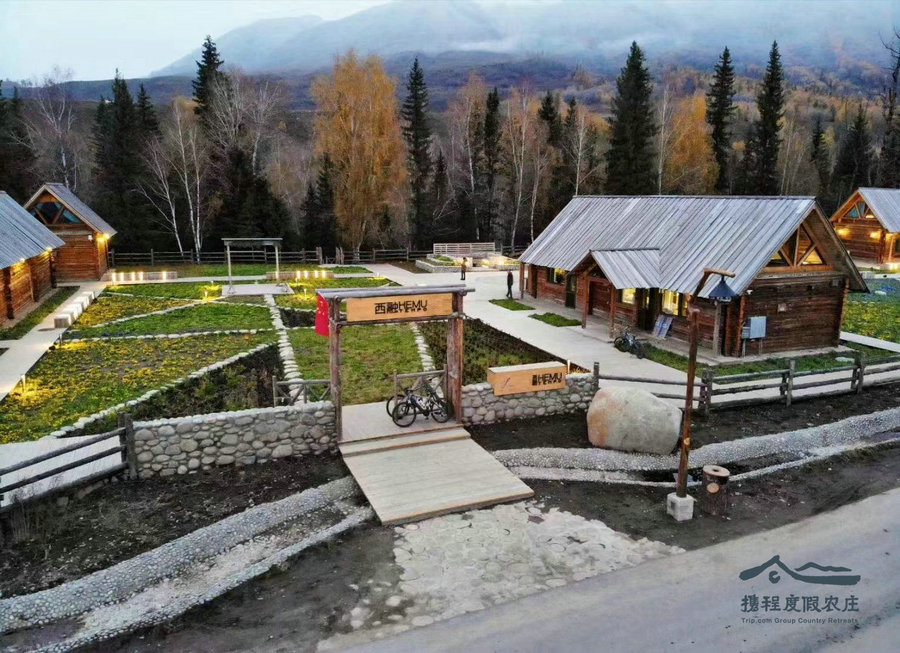 The OCT Group has developed about 30 distinctive rural projects across the country, including the Beijing-Tianjin-Hebei region, the Yangtze River Delta, Hainan and Yunnan.
Those scenic spots have received 40 million tourist visits annually on average, bringing 160,000 people out of poverty, according to OCT.
Since 2016, at Zhongliao village in Hainan province, local ethnic Li elements have been retained as part of the construction of a pastoral getaway and art performance venue by the group.
"Our living environment has improved, and tourism has been all the rage in the village," says Su Yingnuan, a local in Zhongliao.
"We can enjoy employment on our doorsteps and an increase in income, so we all feel happy," Su says.
At Xiaopuxi village, Xishuangbanna Dai autonomous prefecture, Yunnan, a health preservation facility featuring tea tours has drawn travelers from far and wide.
The village is home to the Jino ethnic group.
The development by OCT Group has given the previously poor village a facelift, says Bai Chunguo, a village official.
"The tea trees on the mountain and the Jino culture have brought us development opportunities. Villagers can receive friends from all over the world without leaving the village." Bai says.