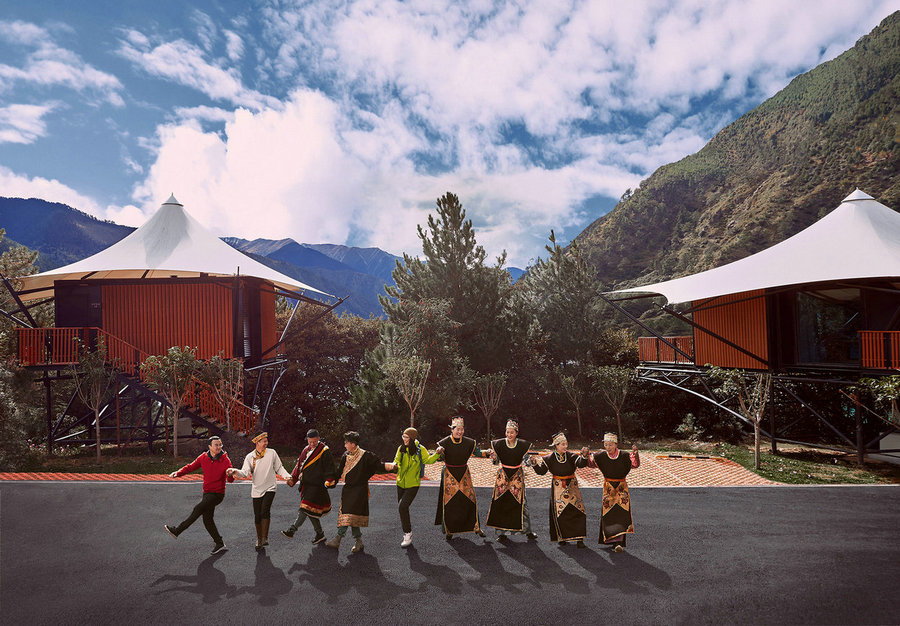 At a national promotion meeting for high-quality rural industry development by the ministry in March, the country will strive to achieve more than 4 billion travel visits to rural villages by 2025, with operating revenue breaking 1.2 trillion yuan. It is expected to benefit over 15 million people.
Such promise has seen other tour players make inroads in rural tourism development.
The culture and tourism conglomerate Overseas Chinese Town Group shared its experiences in rural revitalization at the Anren Forum, which was held in Chengdu, Sichuan, on Oct 16 and 17.
The forum brought together more than 30 State-owned enterprises, alongside dozens of experts, and aimed to explore sustainable approaches for rural revitalization.
Since last year, OCT Group has deepened strategic cooperation with rural areas in Guizhou, Sichuan and Gansu provinces to improve local folk customs and the local environment, as well as tap into local culture and tourism resources.
State-owned enterprises have to take a lead in boosting rural vitalization and modernization of agriculture and rural areas, says Ren Hongbin, vice-chairman of the State-owned Assets Supervision and Administration Commission of the State Council.