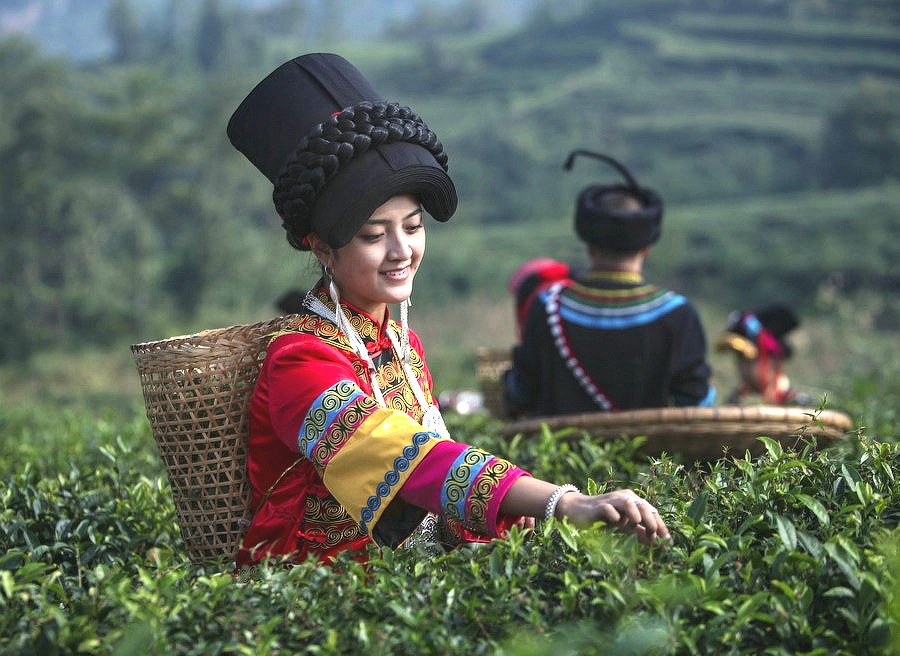 The buildings and decorations go beyond local requirements for environmental protection, says Chen Kong, who is in charge of the operation of the facility.
The stone used in the construction is locally sourced and wooden materials are certified by the Forest Stewardship Council, an international nonprofit organization that promotes responsible management of the world's forests.
"During our team building events, we'll arrange for employees to go out and clean up the garbage discarded by tourists" Chen says.
"Employees will also guide guests in establishing green consumption habits."
About a five-hour drive away, the other retreat beside the Kanas Lake in Burqin county offers nine guest rooms with stunning mountain and lake views.
"We have undertaken cultural innovation research and development based on Xinjiang's folk culture, so that customers can better immerse themselves in Xinjiang's culture and understand it during their stay," says Yan Rui, manager of the resort.
The Xinjiang facilities are part of Trip.com Group's rural tourism revitalization strategy that was announced earlier this year.
The online agency plans to set up a 1 billion yuan ($156.3 million) fund to build model destinations in the country's rural areas. In particular, 10 high-end rural retreats are at the heart of the strategy.
A total of 100 tourism villages and 10,000 rural tourism staff will be developed in the next five years, according to Trip.com Group.
"As an important means to boost rural revitalization, the development of rural tourism has created new opportunities for the industry," says Liang Jianzhang, co-founder of Trip.com Group.