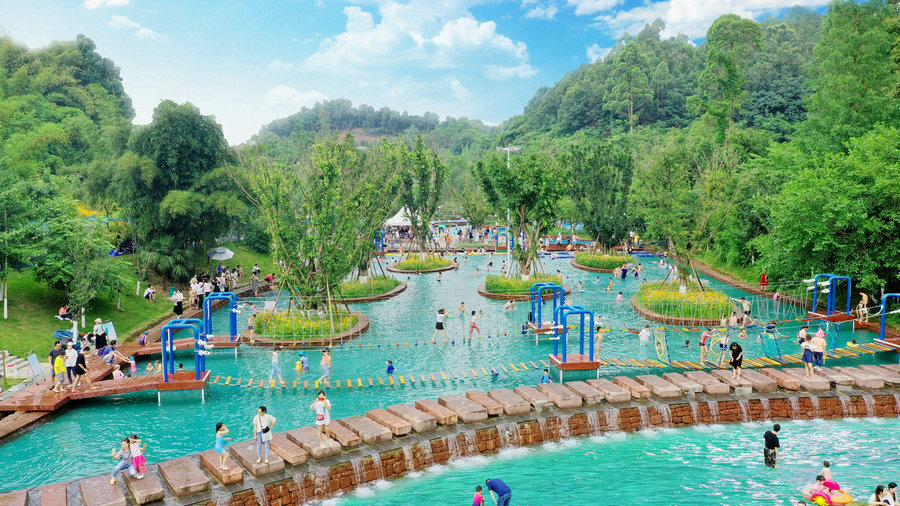 To date, the agency has developed five retreats in Anhui, Henan and Hunan provinces.
The first one, at Dawan village, Anhui province, began operations on July 3 and the rural resorts proved popular among travelers during the recent National Day holiday.
Some reported occupancy rates of more than 90 percent 15 days ahead of the holiday, according to the agency.
China's rural areas have long since broken through many of the bottlenecks in transportation and infrastructure construction, but there remains obvious room for improvement in the high-end accommodation sector, Liang says, adding that the rural homestay project is a bid to solve at least part of that problem, encouraging visitors to stay over during their visits to rural areas.
The online agency has also set up learning programs to offer travel-service training and operational skills to local villagers, which is an important measure in realizing high-quality culture and tourism development in rural areas, according to Wu Shan, an official with the online agency's culture and tourism research center.
In 2019, the rural tourism sector saw 3.3 billion travel visits, with operating revenue exceeding 850 billion yuan, according to the Ministry of Agriculture and Rural Affairs.
It has also shown a strong recovery since the pandemic emerged.
In the first six months of this year, the number of tourists to Beijing's rural areas has recovered to 66.1 percent of that of the same period in 2019, and business revenue has recovered to some 90 percent, according to the local authority.