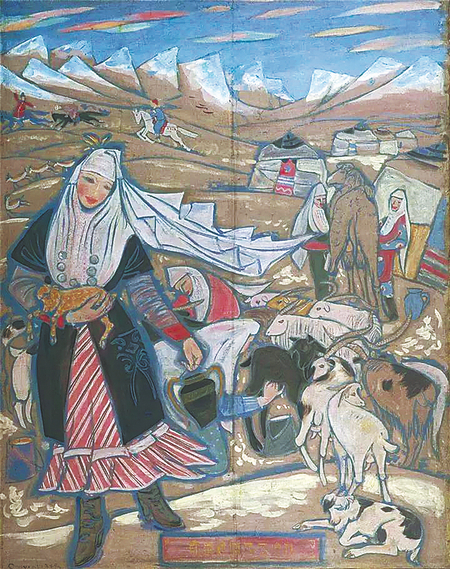 Belt and Road
Dozens of oil paintings, prints, sculptures and other works of fine arts are on show at the National Art Museum of China until Sept 26 to mark the 10th anniversary of the Belt and Road Initiative. Pieces on show come from the countries and regions involved in the BRI that are part of the museum's collection, and are on display alongside Chinese work to convey the spiritual realm and vision of Chinese civilization in a dialogue of openness with world art. The exhibition, titled Spectacles of Integration, investigates how artists from different cultures and periods of time have reflected on their own traditions and on the destiny of the human race.
9 am-5 pm, closed on Mondays.1 Wusi Dajie, Dongcheng district, Beijing. 010-6400-1476.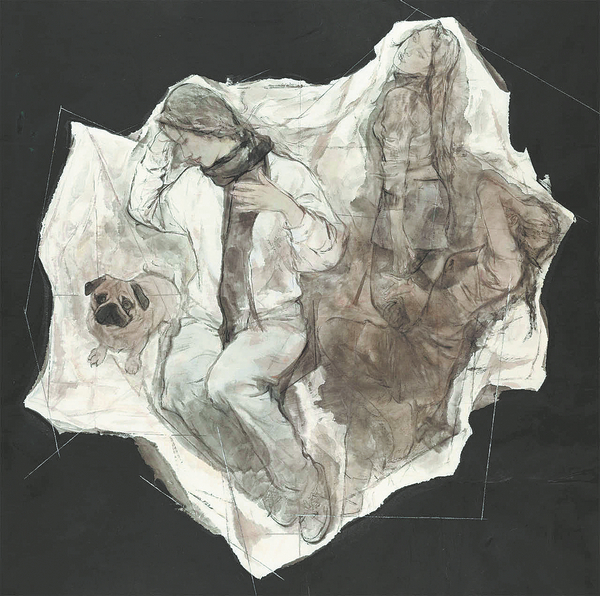 Figures in ink
Ink artist Lu Zhiqiang says that as he gets older, he feels more of the difficulties of painting. He specializes in figurative painting, and has been exploring ways to capture the spirituality of his subjects. Visible, Invisible, Lu's ongoing solo exhibition at the China National Academy of Painting, through to Friday, explores the artist's long-term experimentation with figure painting. Lu says he was greatly enlightened by 19th-century scholar and art theorist Liu Xizai, who once wrote that "when one has difficulties in presenting the spirit of mountains, he can take an alternative approach by depicting the mist and clouds; when one has difficulties in presenting the atmosphere of spring, he can depict the plants". Following Liu's words, Lu has invested greatly in the depiction of the infinite inner worlds of his figures.
9 am-11:30 am, 1:30-4:30 pm, daily.54 Xisanhuan Beilu, Haidian district. 010-6841-2606.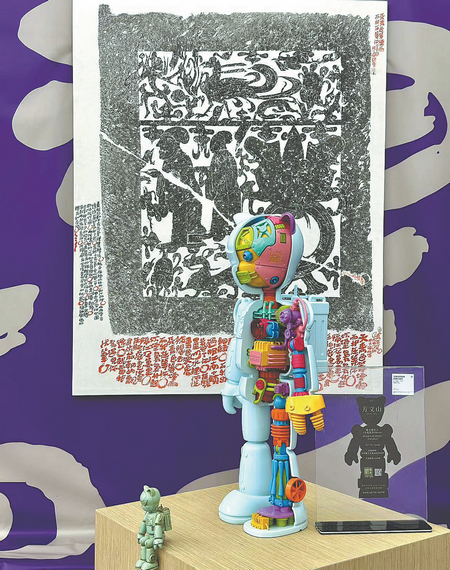 Vibrant Han art
The brick and stone pictorial reliefs from the Han Dynasty (206 BC-AD 220) are known for their highly illustrative style, and provide an encyclopedic overview of history, social etiquette, geography, astronomy and other aspects of life that reveals the extent of the knowledge people at the time had about themselves and the world. The wealth of information the images contain, as well as their vivid presentation, still inspires artists today. Among them is Lu Yifei, a calligrapher who has taken an interest in studying the Han art form. The Han Dynasty, an exhibition in Hangzhou, Zhejiang province, curated by Lu, displays work by artists drawing upon the mystic, vibrant world portrayed in Han brick pictures. The show marks the inauguration of Inxx Gallery, and runs until Sept 26.
10 am-5 pm, daily. Building 27, 266 Tinglan Street, Linping district, Hangzhou, Zhejiang province.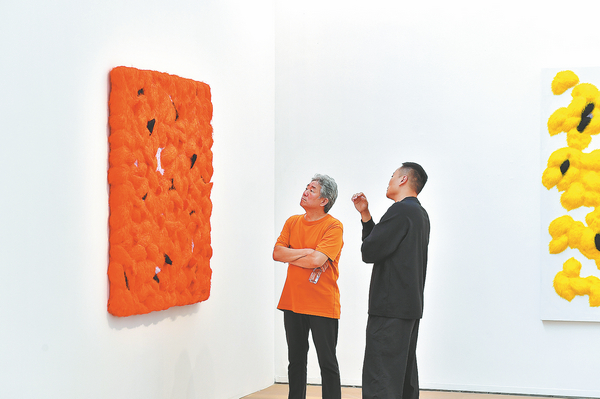 Underneath surface
Wu Wei's current exhibition, titled Fur and Golden, reminds people in a sly way that their eyes can betray them. A first look at his color pieces leads viewers to believe that the artist is working with fur. In fact, the pieces are actually made of paper, intricately cut to mimic the look and texture of fur. Wu has repeated this treatment of paper-cutting in collages and installations. It not only shows the possibilities of this art form in a contemporary sense, but Wu's approach also explores his thinking about the relationship between the things people see and the underlying truth. The exhibition is running at Tang Contemporary Art until Saturday.
11 am-6:30 pm, closed on Mondays. D06, 798 art zone, Chaoyang district, Beijing. 010-5978-9610.