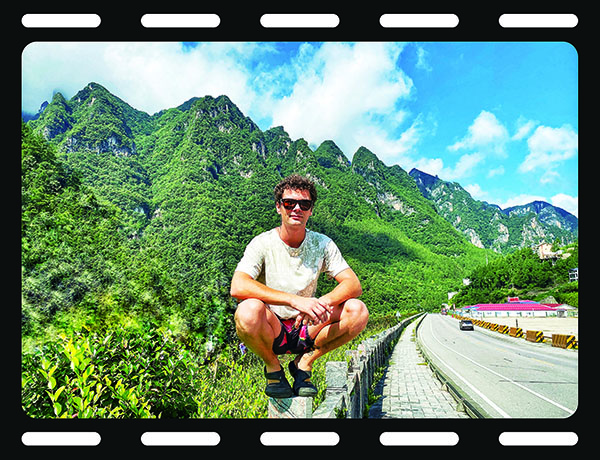 "Without the Belt and Road Initiative, I wouldn't have come to China, and I wouldn't have had the opportunity to fulfill my dreams. I often jokingly tell my friends that President Xi Jinping personally arranged a job for me," said Mielnik Maciej Dominik, a 34-year-old Polish man who founded his own international logistics company Hao Duo Huo — meaning "lots of goods" in Chinese — in Wuhan, the capital city of Central China's Hubei province.
Dominik's connection with China runs deep. During his childhood, his sister pursued her studies in China. With his parents engrossed in their own business, Dominik was sent to China each year during summer and winter breaks to spend time with his sister. "The first time I came to China was in 1997. My sister stayed in China for a total of 15 years and did very well," said Dominik. "Seeing the abundant opportunities in China, I decided to pursue my university education here."
Influenced by his parents, Dominik chose to study international trade at Central China Normal University in Wuhan in 2009. Throughout his studies, Dominik took pleasure in embarking on travel adventures. Engaging in many interactions with people during his journeys swiftly honed his proficiency in Chinese.
"My favorite thing about China is all the mountain ranges. Even when I'm in the city, I like to go up high to admire the beautiful scenery," he said.
After completing his undergraduate studies, Dominik went to Shenzhen, Guangdong province, to embark on a career in trade. It was there that he first encountered the field of logistics. "Poland is an important transit country for the China-Europe Railway Express, and, thanks to the Belt and Road Initiative, Poland's logistics sector has been thriving. It would have been stupid not to seize such a good opportunity," said Dominik as he mentioned the reasons behind his aspiration to start his own business.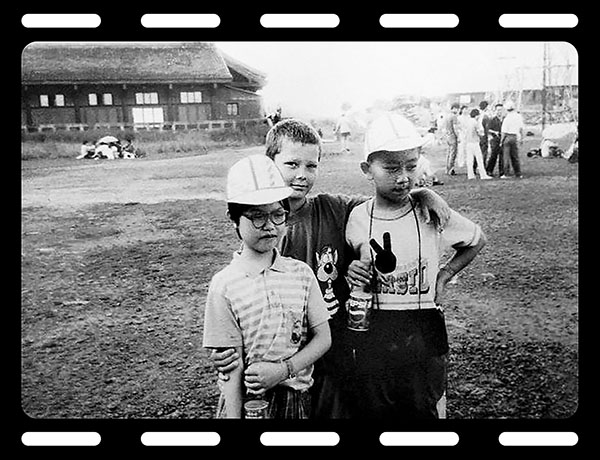 Carrying this dream forward, Dominik returned to Central China Normal University to pursue his master's degree in 2015. And in April 2021, he formally established Hao Duo Huo in Wuhan, a city he believes boasts a favorable geographical position. Not only does it serve as one of the starting points for the China-Europe Railway Express, but it's also home to numerous universities that can supply high-quality talent. "I'm quite fond of outdoor activities, and Wuhan's natural environment is stunning. I truly appreciate the lifestyle here," Dominik remarked.
Explaining why he chose this business name, Dominik shared two main reasons: "The first is that I want my company to have an abundance of goods to sell so as to make a lot of profit. And second, China offers a wealth of quality products, and I want to deliver them to every corner of the world, spreading joy and convenience to more people."
For Dominik, working in the logistics industry is something that brings him a great sense of accomplishment. His uncle in Poland loves to ride bicycles, but he's almost 70 and finds it a bit challenging to pedal, so Dominik bought him a high-end electric bicycle and sent it over through his logistics company. "Once my uncle received it, many people in the village saw it and wanted one too. So I sent several more back. Now there's actually an electric bicycle club established in the village," he said proudly.
The path of entrepreneurship, however, isn't always smooth sailing. In the initial stages of establishing his company, Dominik faced challenges in acquiring clients. He reached out to potential customers one by one through e-mail, gradually building a solid client base. During the COVID-19 pandemic, he encountered unexpected disruptions, such as delays in shipping and container loading. However, he adeptly resolved these issues and guided his company through the hard times, ensuring a successful way forward.
At present, the clients of his company are mainly garment and electronic equipment manufacturers, with the majority of the products destined for Europe. Talking about his future plans, Dominik exudes a strong sense of confidence: "Now that I have my own trading company, in the future, I'd like to set up an online retail platform like Amazon, controlling the whole supply chain from purchasing to shipping to delivery. As a result, more products made in China can be delivered to consumers all over the world."
Liu Kun contributed to the story