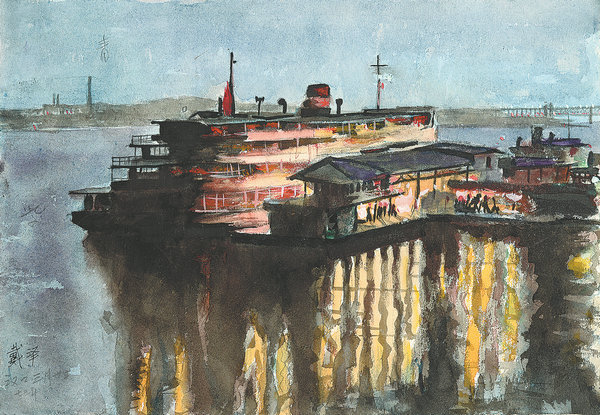 Vision of meaning
In more than five decades as a painter, Dai Ze has been drawing with blurry vision caused by an eye disease. Despite that, he has produced a body of work to reflect a pursuit of truth and beauty. The still life and landscape pieces under his brush stroke evoke a sense of depth and serenity.
Drawing from the Unseen, an exhibition at Anhui Art Museum in Hefei, is showing dozens of paintings throughout Dai's career, mostly landscapes. It presents the world that Dai has worked hard to portray by opening up all his senses to feel, touch and imagine. In the process, Dai keeps leveraging his understanding of art and life to a higher level.
9 am-5 pm, closed on Mondays.1 Chengdu Road, Binhu New District, Hefei, Anhui province.0551-6280-6800.