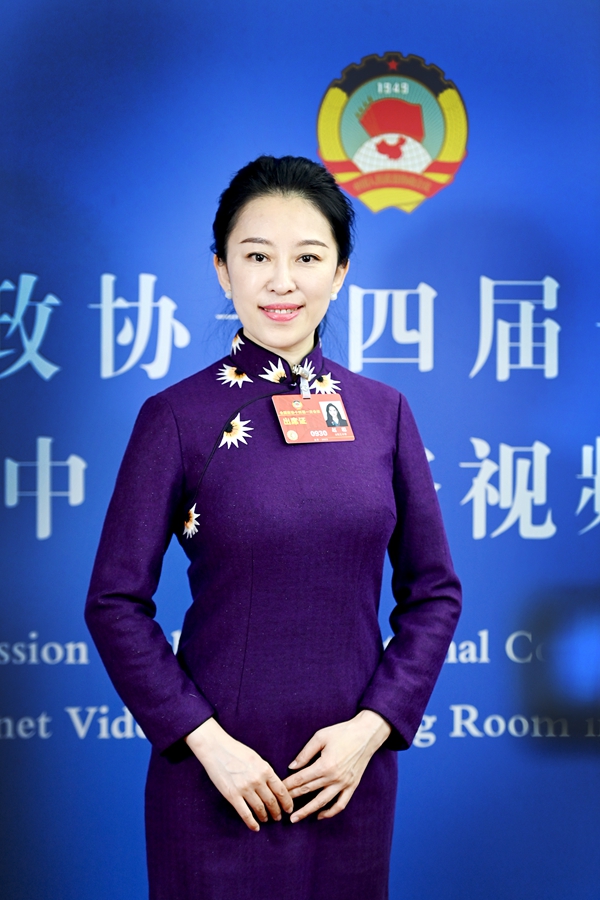 Zhao Cong, a member of the 14th National Committee of the Chinese People's Political Consultative Conference (CPPCC) and head of the China National Traditional Orchestra, has suggested in a recent interview that crafting a music festival with international influence can open up a new way to enhance the international communication of traditional Chinese culture.
"Festivals like art festivals or music festivals, epitomizes culture and art, with the development of globalization and the improvement of our economic strength, the number of festivals and events is also on a rise. These activities have not only invigorated culture and tourism industries, but have provided various platforms for the exchange of art, which could bring about diverse perspectives and more space for thinking," said Zhao.
Zhao Cong, who is also a veteran pipa (Chinese lute) player, has conducted a comparative study of many well-known art festivals in the world. She maintains that creating an innovative international music festival with a high quality is not a simple operation to add a similar event among many domestic events, nor is it to copy a successful Western model, but to build a music festival based on the unique characteristics of traditional Chinese culture that could keep up with the times and be accepted by the world.
"For example, the Salzburg Festival, Lucerne Festival, etc., are all limited by a single genre of art. We should break this restriction and invite in the most outstanding art genres of each country, especially the most representative from folk music, into this festival," said Zhao, who also added that with the rapid development of the Internet, traditional geographical boundaries have been broken, and the online world has become a new space for international cultural exchanges. "Therefore, we should make full use of Internet resources and strengthen international cooperation, so that we can open up an online track for the 'going out' of our culture." said Zhao.