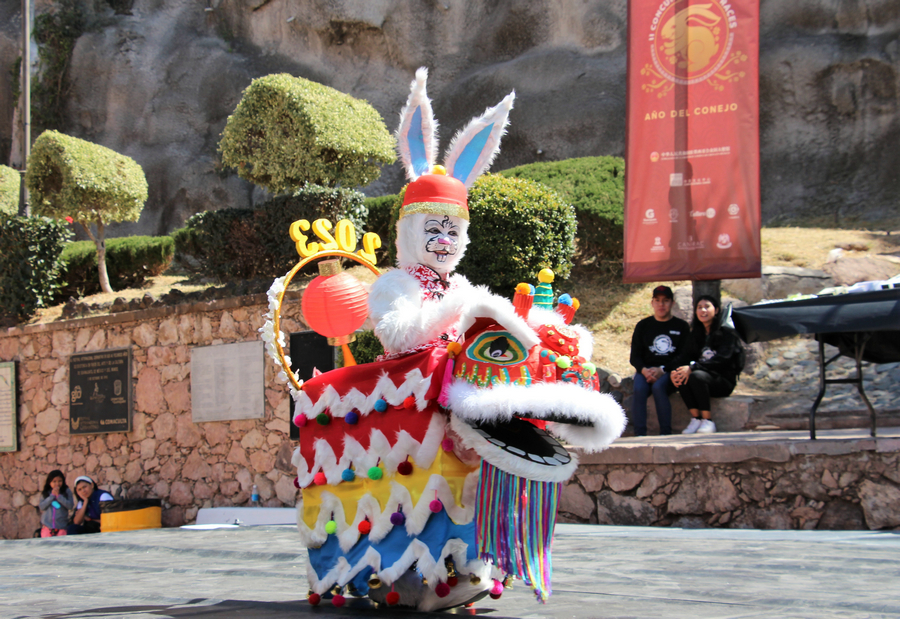 Mexico's historical city Guanajuato brimmed with festivities on Feb 11 as people lined along the streets to welcome the participants of the city's Chinese zodiac animal decoration competition.
Co-organized by the Chinese Embassy in Mexico, the China Cultural Center in Mexico and the state government of Guanajuato, this year's competition was themed on the rabbit as 2023 marks the Year of the Rabbit according to the Chinese lunar calendar.
To the sound of gongs and drums, five collectives and 19 individual participants, accompanied by dragon and lion dance performances, strode along the city's iconic streets to showcase their designs.
Spectators were wowed by the 24 creative pieces that married Chinese zodiac animal culture and Mexican culture, epitomized by the blue water rabbit and the goddess rabbit - which took home first place prizes.