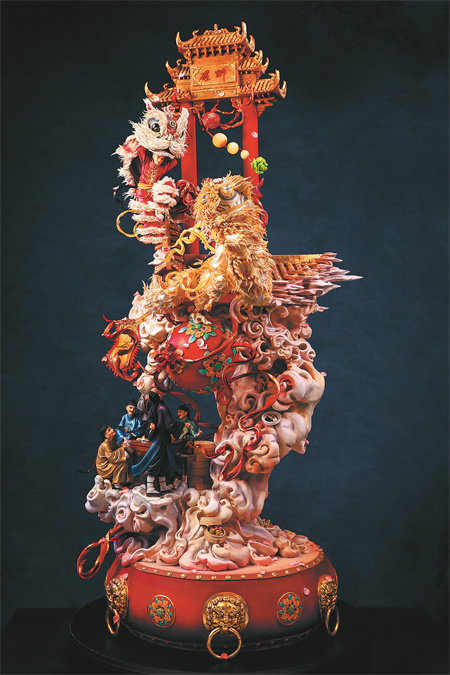 "I felt that although fondant is a Western technique, sugar is something that is enjoyed by people of all nationalities. Since I was considerably skilled in dough sculpting, I thought I could also make fondant cakes that present Chinese culture," Zhou says.
In 2017, he took his fondant team to Cake International, an annual cake show and competition that is held in the United Kingdom, and won three gold awards and two bronze awards.
His own fondant creation, a piece depicting Wu Zetian, an empress from the Tang Dynasty (618-907), won a gold award and was named the "international best in show".
"I was doing fairly well in China, but I didn't know much about the international scene. I really just hoped to learn something from other patissiers," Zhou says.