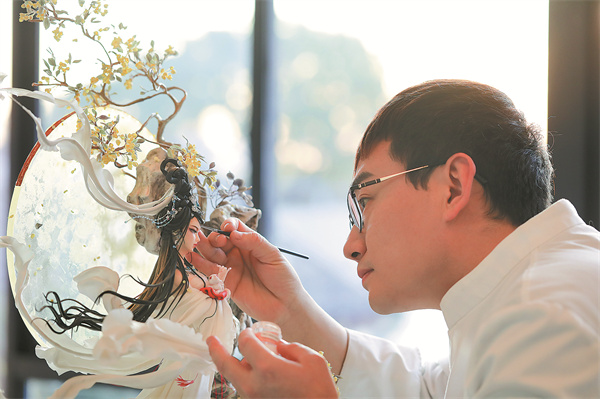 There he got to know about the country's food history and culture, in particular the techniques used in folk cuisine, as well as mastering food science, which allows him to develop new recipes.
Wishing to master an area of expertise in order to support himself after graduation, he chose to focus on the folk skill of dough sculpture — the making of vivid three-dimensional models of plants, animals and human figures using dough as a raw material.
As pictures of his figurines attracted followers online, a client commissioned him to make a figurine of her favorite character, but requested that it be made using fondant, a material he had never worked with before.
With an innate curiosity for anything related to food science, Zhou started researching the features of fondant, as well as its history, and found it peculiar that there were no original Chinese designs or cultural elements in fondant cakes.