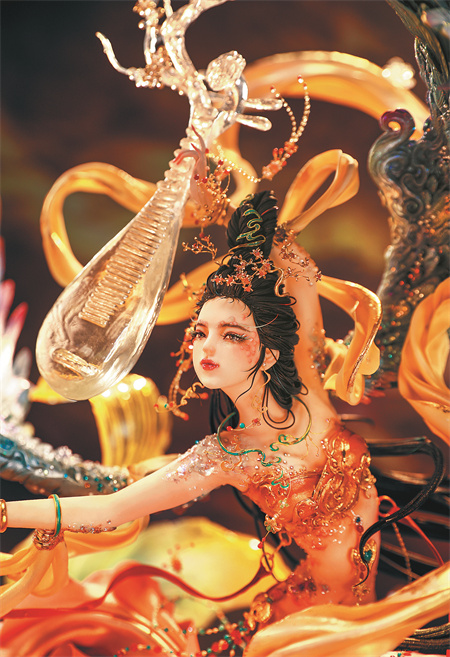 Traditional myths provide inspiration for culinary delights as cakes take on a legendary status, Cheng Yuezhu reports.
At traditional Chinese markets, tangren (sugar people) are a popular draw, as they make for an entertaining treat for children and adults alike.
Name practically any animal or famous fictional character and, with great ease, the folk artisans will mold maltose syrup into a figure that can be easily held and eaten off a stick.
With deft handiwork, vendors seem to bring the molten bronze liquid to life, as they shape it into a mouthwatering piece of art.
In the past five years, however, patissier Zhou Yi has been taking the concept to the next level, combining fondant cake-making skills with Chinese dough-sculpting techniques to create elaborate edible figurines of the country's historical or mythical characters.