OUTDOOR SPORTS HUB
The Yanqing Olympic zone, which staged Alpine skiing, bobsleigh, skeleton and luge competitions during the Beijing 2022 Winter Olympics, will be converted into a multi-outdoor-sports hub in three years, according to a local government plan released on Feb 5. Yanqing district, located around 70 kilometers from the city center, aims to build itself into a top site for cycling, hiking and camping as well as winter sports. Yanqing is known for its hot springs and a section of the Great Wall of China. Thanks to various winter sports activities, the district received around 758,000 tourist visits during this Chinese New Year holiday.
FLIGHTS RESUMED
Northwest China's Xinjiang Uygur autonomous region has resumed direct regular passenger flights to South Asia for the first time since the COVID-19 pandemic outbreak. China Southern Airlines resumed its regular passenger flights between Urumqi, capital of Xinjiang, and Islamabad in Pakistan on Wednesday after being suspended for three years due to COVID-19. More than 160 passengers, mostly overseas students and business people, took the flights to and from Islamabad on Wednesday, according to the Xinjiang subsidiary of China Southern Airlines.
10M USERS MILESTONE
The 27.1-kilometer Nairobi Expressway, built by China Road and Bridge Corp under a public-private partnership model, on Tuesday honored 10 million motorists who have used it since its official launch in July 2022. Construction of the Nairobi Expressway commenced in September 2020 and its use on a trial basis started in May 2022. The expressway has cut traveling time between Nairobi's Westlands district and the main airport from two hours to twenty minutes.
ROOFED HIGH-RISE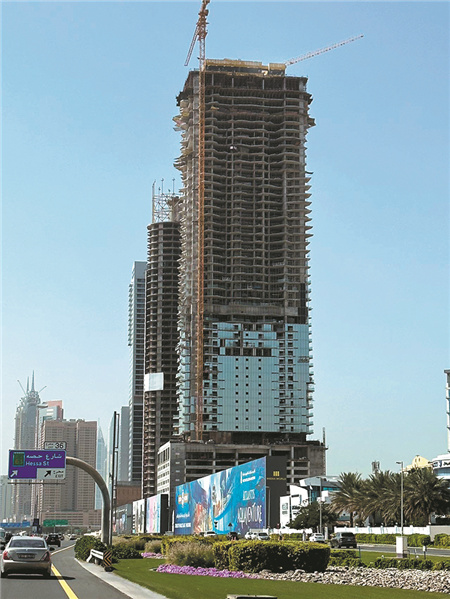 The Fairmont Dubai Skyline residence, a five-star service apartment project developed by China Railway 18th Bureau Group in Dubai, the United Arab Emirates, has recently been roofed over. The high-rise exterior resembles a palm trunk and is designed to become another landmark building in the region after it is completed in November.
CULINARY DELIGHTS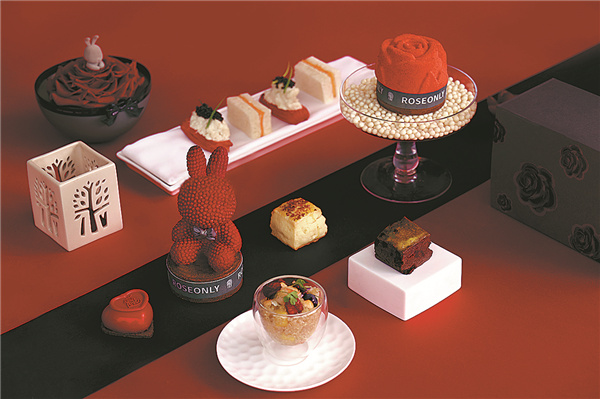 In cooperation with Roseonly, a Chinese brand specializing in providing preserved roses as well as rose-based products, Banyan Tree Shanghai On The Bund is presenting the Believe In Love afternoon tea collaboration. The pastry team from the hotel brings their creative ideas into this partnership, providing guests with a romantic afternoon experience. Their offerings include Cupid Is A Rabbit, a rabbit mousse dessert made of strawberries and raspberries; and I Am An Ecuadorian Rose, a rose-shaped dessert enriched by strawberry jelly and rose petals. Guests booking the afternoon tea will have a chance to receive a complimentary 30 milliliter Roseonly hand cream by following the WeChat public account of the hotel and Roseonly and sharing their afternoon tea moments on social media.