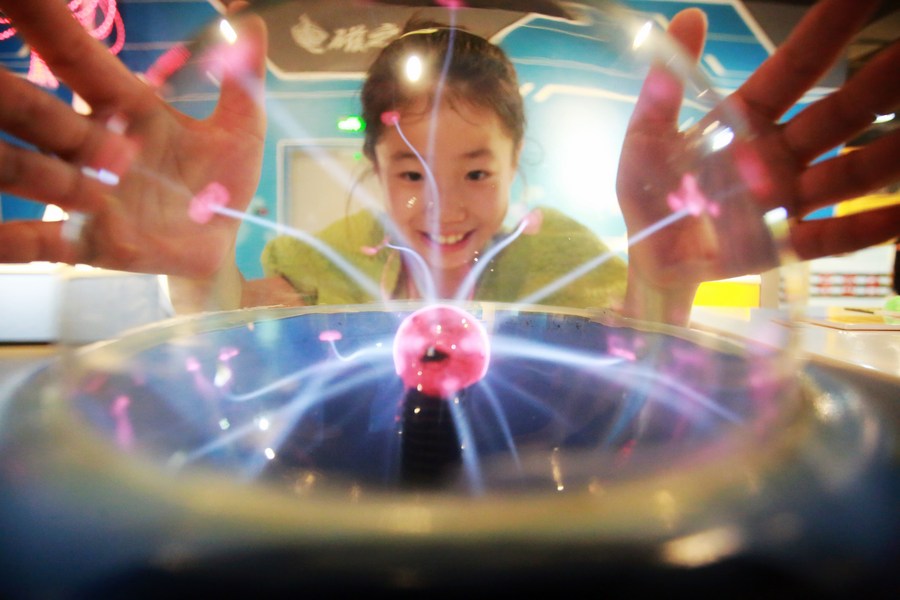 For Liu Ziqi, an eight-year-old museum lover in Beijing, this winter vacation has proved a rather busy one, as she made a to-go list for newly opened exhibitions in the Chinese capital.
During the seven-day Spring Festival holiday starting from Jan 21, museums in Beijing received 1.01 million visits, up 34 percent year on year, according to Beijing Municipal Cultural Heritage Bureau.
Like Liu, more and more young people, some not necessarily big fans of museums, chose to spend some of their leisure time in a museum.
Collaboration
"There are more special exhibitions and more joint exhibitions, especially the one between the National Museum and the Palace Museum," Liu said, when asked about the most notable change during her latest museum visit.
The exhibition that Liu refers to is Harmonious Co-existence, the first exhibition held jointly by the two museums in recent years. Featuring over 400 exhibits, from picture scrolls depicting ancient Chinese legends to copies of philosophical classics, it elaborates on the historical origins of the concepts of "harmony" and "unity," which are rooted in the Chinese culture.
"Eye-opening. It truly was a powerful collaboration between the two," said a netizen on the microblogging site Weibo. "I kind of realized what the exhibition is all about after seeing the last two showcases."
"Joint exhibitions, itinerant exhibitions and mutual exhibitions can counter geographical and spacial limitations and revitalize relics," said Yan Hongming, chairman of the Zhejiang Museum Association.
Collaborations between museums and arts organizations also help the younger generation get closer to the relics by reliving the stories behind them.
Last November, a music-and-dance performing group recreated the feminine beauty and social customs of the Tang Dynasty (618-907) by delivering a portrayal on stage of "Ladies Wearing Flowers in Their Hair," a painting kept in the Liaoning Provincial Museum, northeast China.
The museums are innovating their forms to attract more people. "Luduan," a children's musical named after a unicorn in Chinese mythology, is a production of the Palace Museum and it was staged at the National Center for the Performing Arts last week. The images of "Luduan" can be found in many places in the Palace museum.