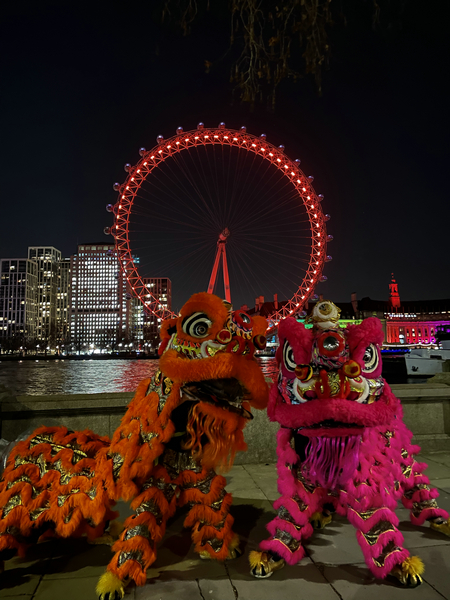 London Eye, the iconic ferris wheel in London, turned its purple lights into red to welcome Chinese Lunar New Year on Jan 13, unveiling 2023 Happy Chinese New Year celebrations in Britain.
Li Liyan, cultural counselor of the Chinese Embassy in the UK and Wang Yun, counselor of the Chinese Embassy in the UK attended the opening ceremony along with representatives from London Chinatown Chinese Association (LCCA) and London Eye Company.
Li introduced the cultural background of Spring Festival and its customs to the guests and expressed the willingness to have more cultural and tourism exchanges between the two nations.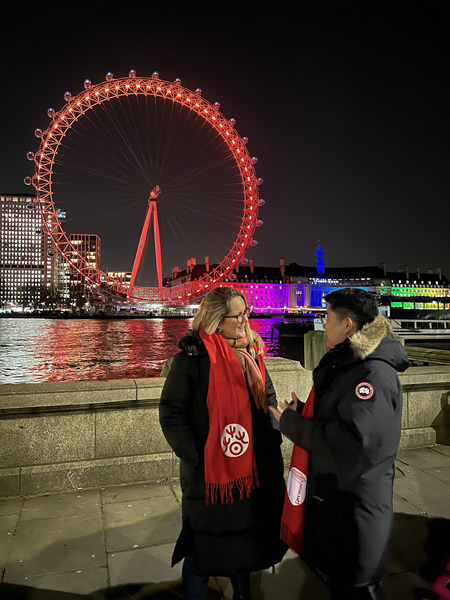 The LCCA has cooperated with the London Eye since 2015 to light up the "London Eye" in the iconic colors of the Chinese New Year-red and gold-before the arrival of the festival, and at the same time begin the LCCA 's Spring Festival celebration. Attracting up to 700,000 people, the event is the largest Chinese New Year celebration outside of Asia.
Affected by the pandemic, the scale of the celebrations has been reduced in the past two years. The Chinese New Year Celebration of the Year of the Rabbit will be fully resumed offline. From Chinatown to Trafalgar Square, Londoners will once again enjoy the parade of Spring Festival floats, stage performances and taste various Chinese delicacies. Sadiq Kahn, mayor of London, will address the event, wishing the audience a happy Year of the Rabbit.