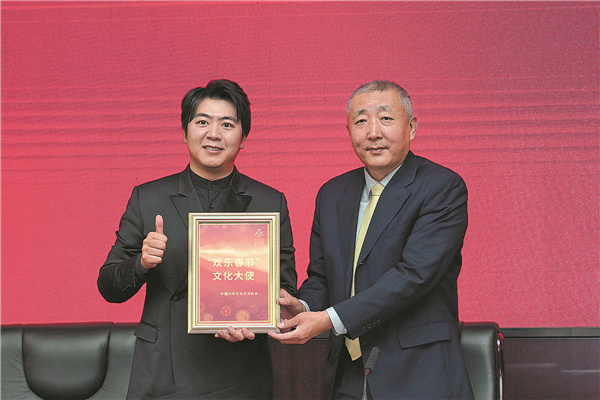 A series of global events to celebrate the traditions and culture of Chinese New Year is announced, Cheng Yuezhu reports.
The 2023 Happy Chinese New Year news conference was held in Beijing on Dec 26, announcing a series of celebratory events that will be guided by the Ministry of Culture and Tourism and hosted by the China International Culture Association.
Gao Zheng, director-general of the Bureau of International Exchanges and Cooperation at the Ministry of Culture and Tourism, noted that the Happy Chinese New Year brand has become an important platform to share Chinese culture with a global audience in recent years.
This year's festivities will include various online and offline events taking place both at home and abroad, including temple fairs, screenings, parades and a bicycle decoration competition themed on the animals of the Chinese zodiac.
Major events include a concert titled Echoes of Ancient Tang Poems on Jan 6 at Philadelphia's Kimmel Center and Jan 7 at New York's Lincoln Center, performed by 15 young vocalists from 10 countries in collaboration with the Philadelphia Orchestra.
"The performers will sing poems from the Tang Dynasty (618-907) in Chinese, celebrate the resonance of Western music and Chinese literary classics, and present a dialogue of music and poetry," Gao said.
Another key concert, Harmony, will be broadcast to a global audience on Jan 14. Produced by the China National Traditional Orchestra and the Suzhou Symphony Orchestra, the concert will present modern and traditional music from both the East and the West.