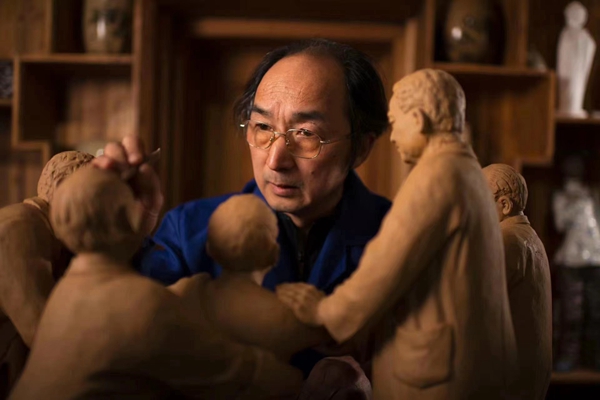 Craftsman adopts a new approach to ensure that the Tongguan porcelain firing technique prevails, report Yang Feiyue and Zhu Youfang in Changsha.
Not everyone can do much with a ball of clay, but in Liu Kunting's magic hands it can turn into vivid porcelain figurines, pots and other items of artistic value.
In Liu's pottery workshop, which is tucked away in a small alley in Tongguan subdistrict of Changsha, capital of Central China's Hunan province, visitors can see countless exquisite porcelain items depicting a variety of subjects, from carefree village children and demure country lasses to gray-haired farmers.
They are all labors of love for Liu.
Dedicating more than five decades to refining his clay-molding feats, the 59-year-old has become a national inheritor of the Tongguan porcelain firing technique that was named a national intangible heritage by the State Council in 2011.