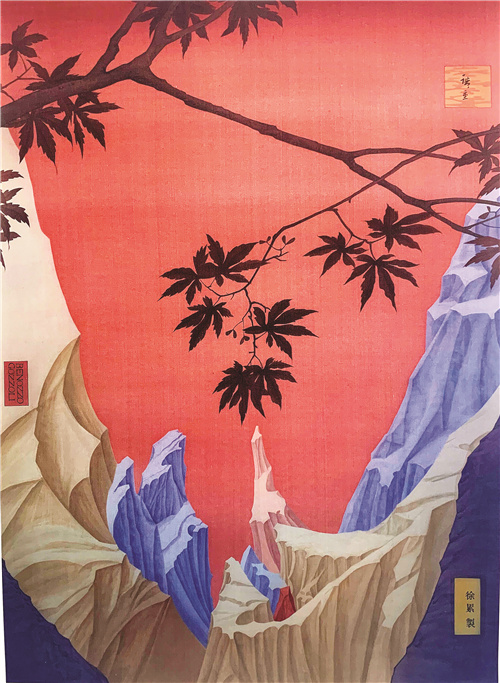 Contemporary art gets a sporting chance as Beijing's X Museum serves up a unique mobile gallery to global audiences, Xu Haoyu reports.
Shortly after tennis player Wu Yibing made history at the recent US Open with his court savvy and a complete arsenal of shots, his jersey garnered much attention on social media.
Wu, the first Chinese mainland male player reaching the last 32 of the year's final major, wasn't sporting the ubiquitous sponsor logos. Instead, there was a badge, in the shape of a medallion, styled onto the left sleeve of his jersey featuring a miniature painting from X Museum's collection of artist Xu Lei's 2021 work, titled The Variations of Chalk Cliffs on Ruegen.
X Museum is a one-of-a-kind center in the heart of Beijing that promotes multidisciplinary shows by not only artists, but also designers, musicians, architects, scientists and engineers. Its founder and director, Huang Xufu, firmly believes that art is too important not to share.
"I try to find different ways of introducing art to a broader audience. The objective is to both enlighten and inspire people," says the 28-year-old director, the brain behind the X Mobile Museum project that endorses the adage "art is everywhere".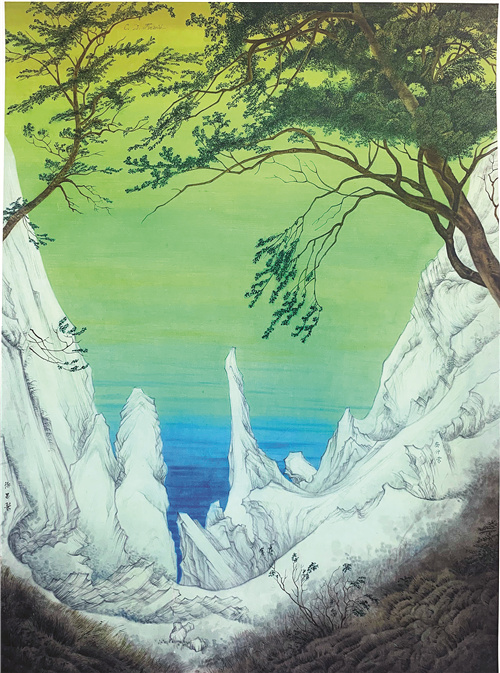 Breaking stereotypes
The pioneering museum, committed to breaking art-gallery stereotypes, has been combining avant-garde works from various disciplines and successfully exploring cross-border cooperation. Customizing a "medallion" with the contemporary work of an ink painter from China shows its endeavor to unite local art with global sports.
Huang sees Wu as "a promising player with unlimited potential". The 22-year-old tennis player returned to court after an ankle injury in January. The jersey with the badge is meant to empower him and all homebred athletes while promoting Chinese art on an international canvas, Huang says.
"The miniature painting on the sleeve is not a conventional logo. Also, an athlete's jersey has rarely been considered a canvas before. We hope to offer people more opportunities to connect with art in unexpected places," the museum director says.
After Wu entered the third round of the US Open, his game with World No 1 and defending champion Daniil Medvedev of Russia was widely broadcast in China earlier this month. "His outstanding performance throughout the tournament was predictable. Sponsoring him was a bold move, but it paid off," says Huang.
The jovial player, who became the international media's darling overnight with his witty one-liners, says he was delighted to showcase Chinese art on his jersey.
"Both athletes and artists constantly challenge themselves and influence others. Whether it is sports or art, we are showing the world that China is a force to reckon with," he adds.