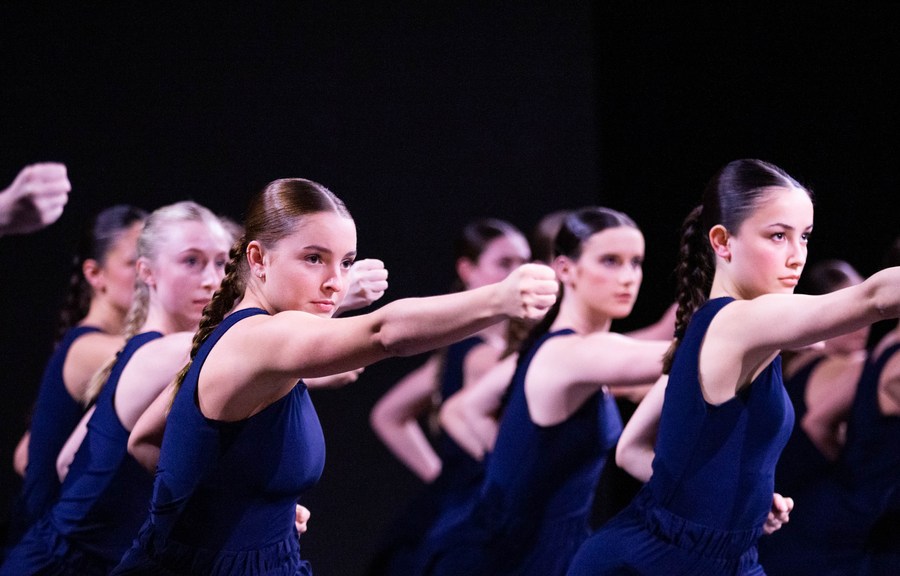 With lights fading out at the Neilson Studio of Sydney Dance Company, 18-year-old Australian contemporary dancer Xanthe, together with dozens of her peers, quietly walked on the center stage, ready to showcase the fruits of their Chinese martial arts training.
After spending five weeks absorbing Hung Kuen and White Crane elements from their Hong Kong teachers, the young performers, wearing navy blue tank tops and leggings, wowed the audience with fresh choreography melding Chinese martial arts and Western contemporary dance on Tuesday night.
For most of them, participating in the cultural exchange event associated with Hong Kong Dance Company's online dance production "Convergence -- a journey of Chinese dance and martial arts" was their first step to learning about China and its unique culture from afar.