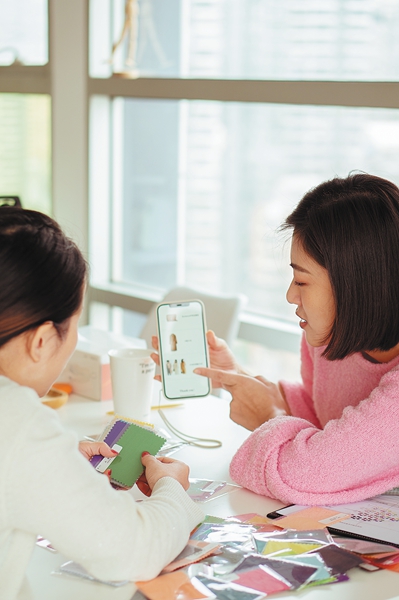 It seems appealing to young women because "we can dress up in exquisite outfits, have access to luxury goods, deal with wealthy people and earn thousands of yuan (in short time)," says Wang.
She took a two-month training course on image management in 2017 after working at an e-commerce company for a few years. She then worked as a tutor in the training institution and as a freelance personal shopper for three years. She found that the seemingly glamorous job actually requires more hard work than she had imagined.
A personal shopper has to discuss with the client the details such as her personalities, preferences of clothing, current fashion styles, future plans and target styles, usually for about two hours before on-site shopping. During the shopping, a personal shopper has to provide five to six sets of outfits within two hours to meet the requirements. The client still may contact the shopper for advice on styling afterward.
"Image consultant is the professional term of 'personal shopper', which sounds like our duty is just to help the clients buy clothes, but we have to offer far more detailed and customized services with great effort for our clients," says Wang.
She also spent time on studying fashion design, styling and psychology because she gradually realized that a qualified image consultant must obtain a variety of knowledge to be able to read the minds and understand the precise demands of the clients.