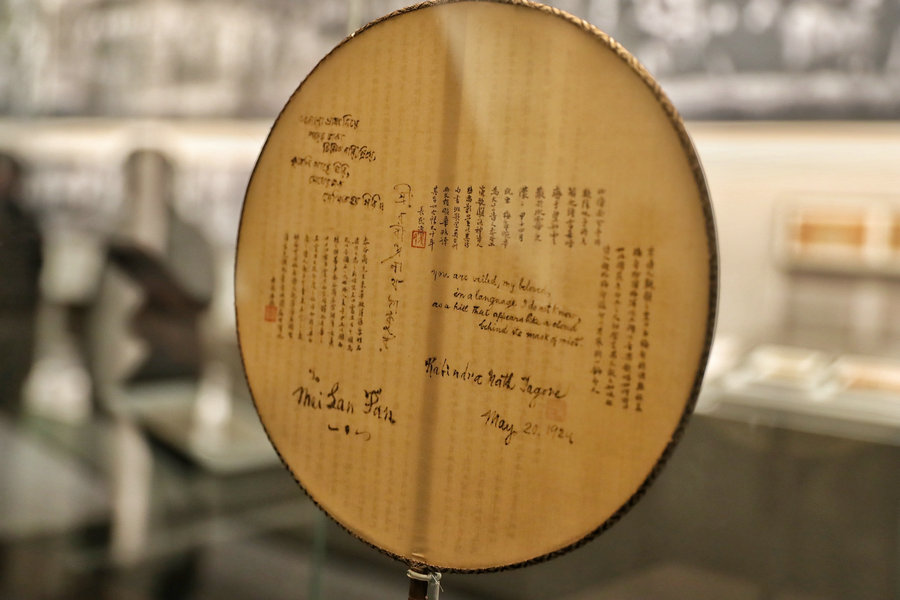 Indian poet and philosopher Rabindranath Tagore's visit to China in 1924 during which he gave lectures and met social luminaries is known to many in the country. However, few may know Tagore composed a poem, in the Bengali language, after seeing a performance by the Peking Opera master Mei Lanfang.
The poem reads, "You are veiled, my beloved, in a language I do not know. As a hill that appears like a cloud behind its mask of mist."
It was on May 20. Tagore was warmly received at Mei's residence in Beijing. Impressed by the host's art and charisma, Tagore wrote the poem, using a Chinese brush pen and ink on a moon-shaped fan as a gift of farewell, and added an English translation and read it to Mei and other guests. These included Liang Qichao, the noted social activist, and Lin Changmin, the prominent politician and scholar.